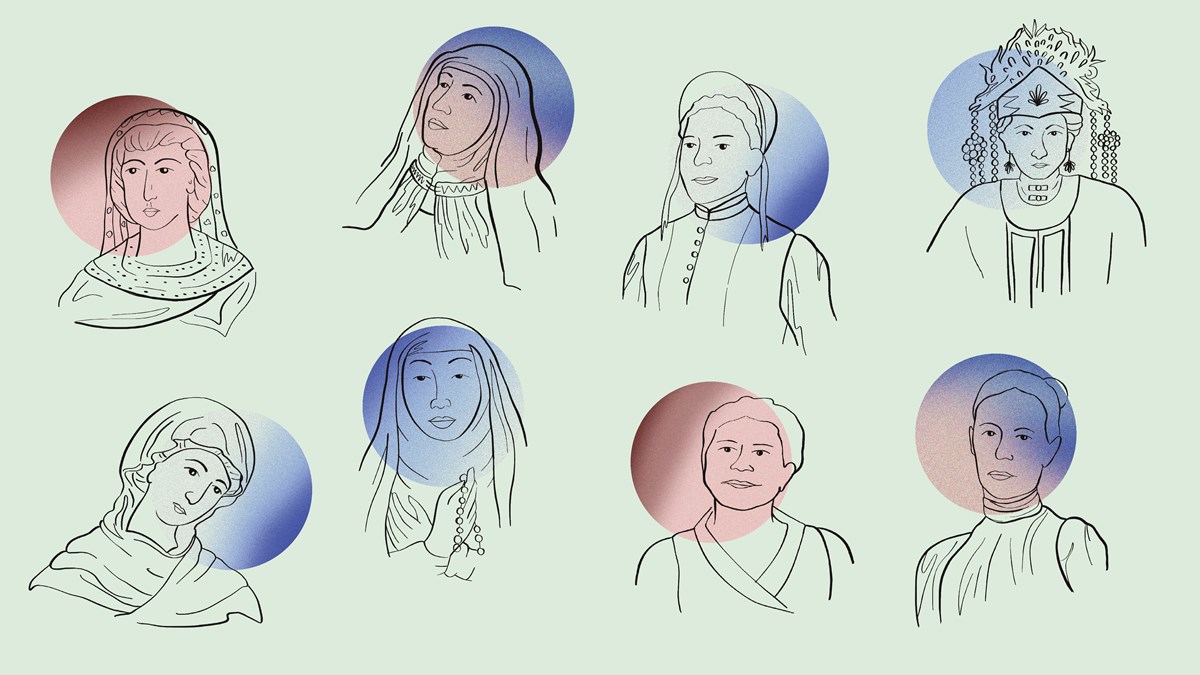 8 prayer mentors from history
Christian women throughout the centuries serve as a cloud of witnesses, and their stories of faith still speak to us today. These eight women exemplified goodness, truth and beauty in the midst of struggles, questions and suffering, and they found the strength to do so through prayer. Their prayer practices can breathe new life and meaning into ours.
Vibia Perpetua: Courageous love
Perpetua (c. 182-203) grew up in a Roman family in Carthage when Tunisia was under Roman rule. Changing his faith from Roman imperial worship to Christianity was illegal. Nevertheless, at the time of her arrest, Perpetua was a committed catechumen, a young believer who was undergoing training in the faith before baptism. As part of her formal teaching of Christian teachings, she would likely have read the work of contemporary North African theologian Tertullian. On prayer, which emphasized placing hope in God. After several days of house arrest with his companions, Perpetua was baptized. She and her fellow catechumens were soon taken to prison. The Passion of the Saints Perpetuated and Bliss, one of the oldest Christian texts, describes how Perpetua and his co-inmate Felicity "prayed to the Lord" in the days leading up to their execution. At 22, Perpetua died as a martyr, shaken by a wild bull and killed by the sword in an arena with many spectators watching. Passion documents Perpetua calling at the time of death: "Be steadfast in the faith and love one another." For centuries, the Christian communities of Carthage have read his writings every year and have been encouraged by his sacrificial love.
For Perpetua, prayer was a courageous act of love, a way of loving others like a mother …
1
You have reached the end of this article Preview
To continue reading, subscribe now. Subscribers have full digital access.
Already subscribed to the CT? Log in for full digital access.
Do you have something to add on this subject? See something we missed? Share your comments here.