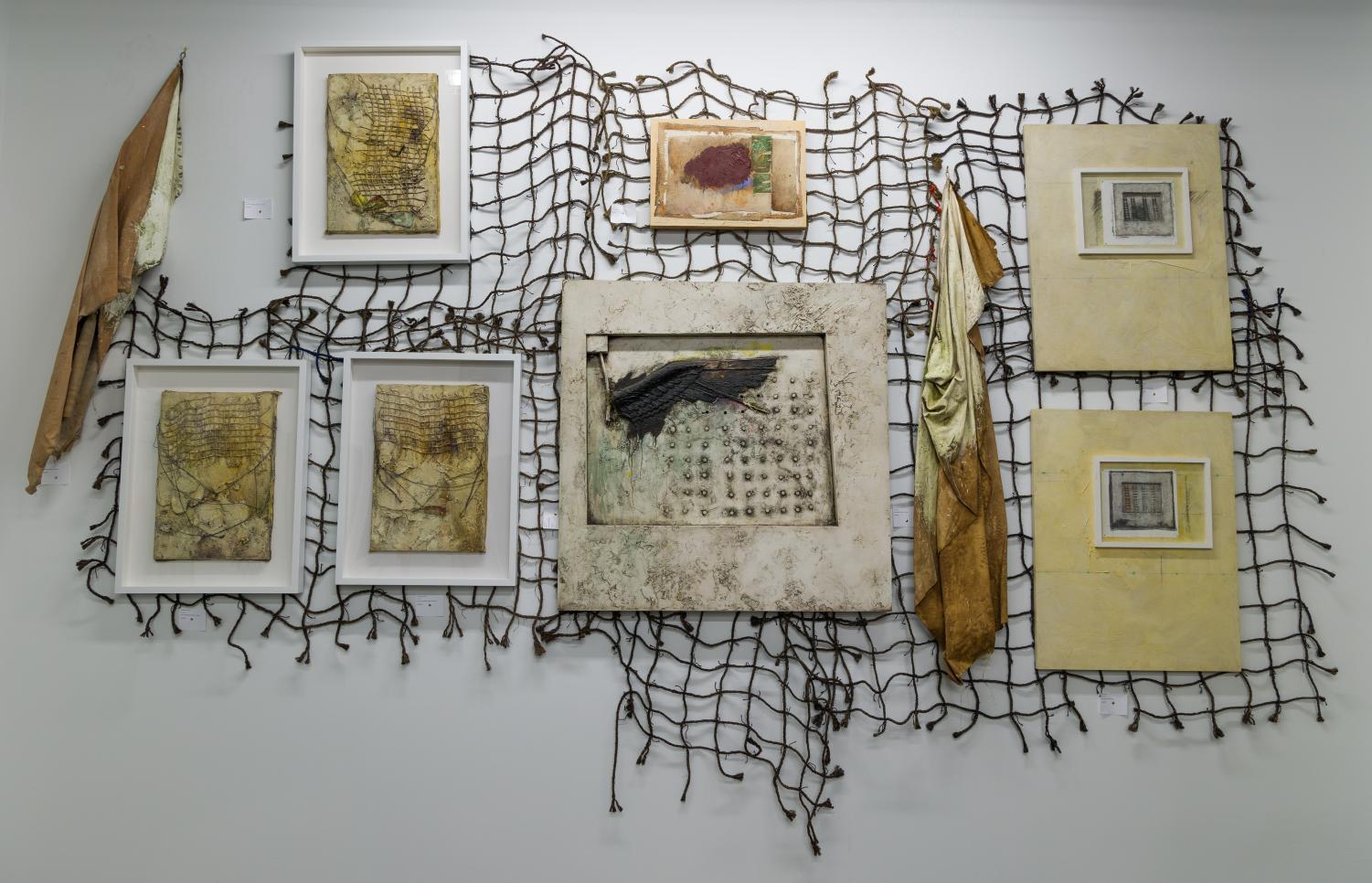 A new purse will pay tribute to the Saint-Louis artist with 56 pieces at the J –
Jordan Palmer, Director of Digital Content
Posted on June 23, 2022
One of the most notable things about The J is its collection of artwork. Some 215 works of art, valued at more than $1 million and representing around 50 artists, were all donated by Jewish philanthropist and developer Michael Staenberg. And within the collection, one artist stands out, having the most pieces, 56, included in The J's collection. This artist is James Smith.
James Smith and Michael Staenberg
For many years, Smith worked with Staenberg, who was the force behind the development of CCGs not only in St. Louis, but also in Kansas City, Denver, Omaha and St. Paul. Smith's work can be found in the public collections of these facilities.
"James Michael Smith conducted an enormous amount of research to create these images in conjunction with the Jewish beliefs and installations for which these works of art were created," said Maneta Siegel, the former director of Gallery At The District.
Sadly, Smith passed away in March this year at the age of 73. Shortly after his death, an exhibition opened honoring Smith and his work at Gallery At The District.
At the opening of the exhibit, Staenberg remembered his friend and commented on how Smith, through his art, learned so much about Judaism.
New scholarship
All works in the exhibition are for sale, with proceeds going to Smith's family and intended to support other artists in the form of a new scholarship honoring Smith.
Recently, James Smith's wife, Mary, announced that she was arranging a new scholarship at the University of Illinois, where Smith earned her MFA. He also began his career as a university professor by teaching Fine Arts as a graduate student in Champagne.
The James Michael Smith Endowed Scholarship will benefit the School of Art and Design at the University of Illinois College of Applied Arts at Urbana-Champaign. Recipients must be Studio Art majors with a good academic standing and a concentration in painting. Preference will be given to students primarily in painting, drawing, printmaking and/or sculpture and may be used for tuition fees, materials and art tools.
The exhibition will continue until the end of June. Viewing is by appointment only, so call 314-356-0223 to schedule a time to view the exhibit. Here is an overview of each piece of the exhibition that is for sale.