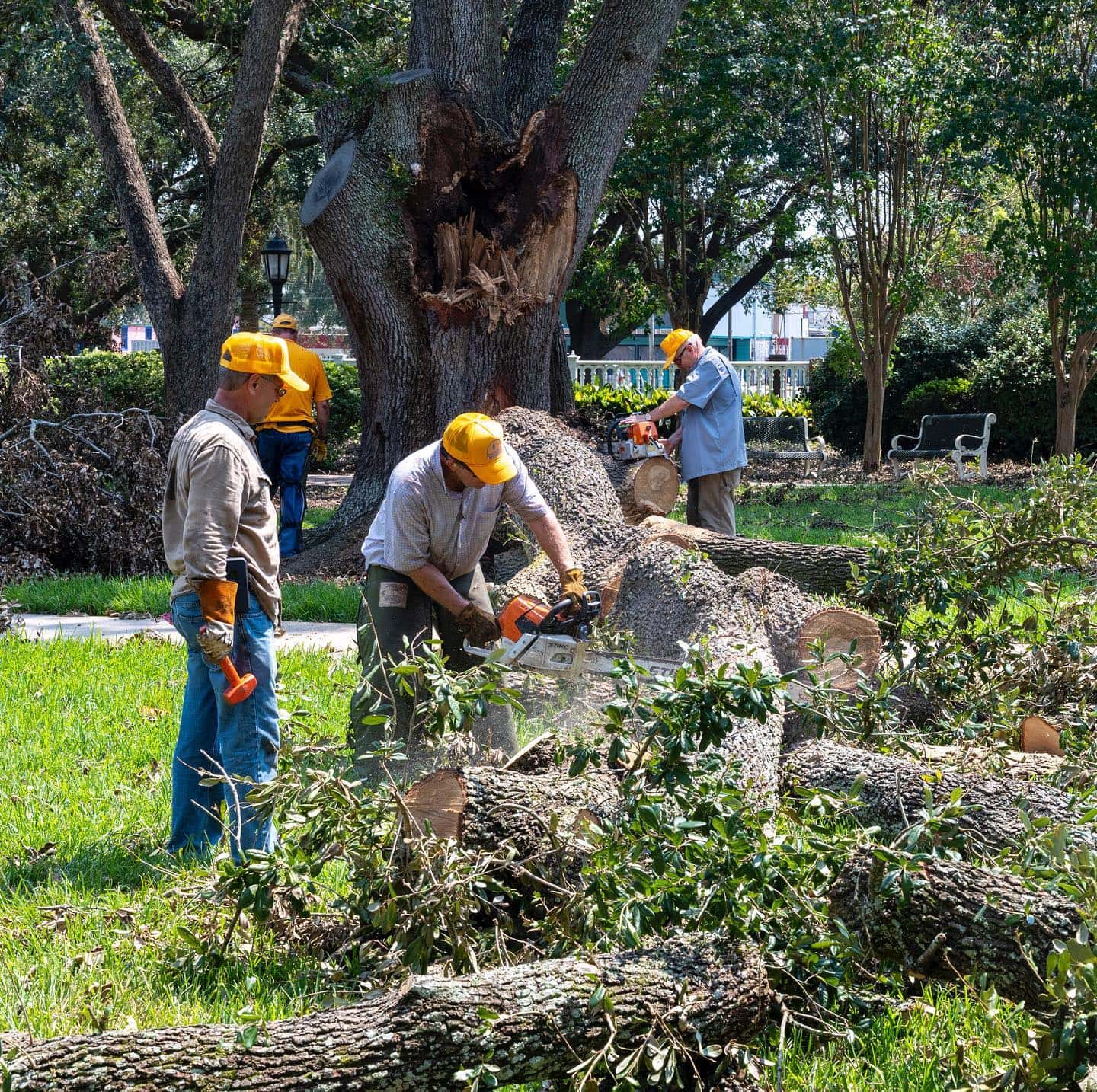 After major storm clean-up, NOBTS reopens campus
By Gary D. Myers, NOBTS Communications
NEW ORLEANS – The New Orleans Baptist Theological Seminary and Leavell College President Jamie Dew announced the reopening of the school campus on September 7 following Hurricane Ida. The campus has been closed to residents since the August 29 storm cut power across the region.
Power to the campus was fully restored at the end of the day on September 6, and the seminar facilities teams checked every residence on campus to ensure there were no electrical problems at the school level. unity. After the facilities team assessed each unit, Dew invited residents to come back and reoccupy the campus accommodations.
"The campus is now open and we're very excited about it," Dew told the seminar family via a social media video. "I am delighted to see you back on campus to continue the work God has put us here to do."
In a video directed to campus residents, Dew urged returning students, faculty and staff to shop for groceries and refuel before entering town. As many stores reopen and some supplies become available, there are long lines at grocery stores and gas stations. With power restored to more than 75% of New Orleans homes, Dew warned that basic services could be strained over the next few days as many people return.
Dew praised the hard work of the SEND Relief disaster relief volunteers and facilities team and local SBC churches such as Temple Baptist Church in Hattiesburg, Mississippi, in making the return possible.
"Our team has worked really hard to bring the campus back to a place where you can be safe here," Dew said. "Much of the cleanup is already done, and I think you'll enjoy being back on campus."
Dew also announced that the Insurance and Buildings Assessment Team will conduct in-depth inspections of all housing and public buildings from September 8-10. While the school has escaped the catastrophic damage seen in places like LaPlace, Grand Isle and Lafitte, the roof and water damage on campus will add up. The in-depth piece-by-piece assessment will help provide a more definitive assessment of the losses.
Classes on the main campus were suspended during the first week following the storm to allow students time to establish longer-than-planned evacuation locations. On September 7, the seminar relaunched classes on the main campus in a virtual format and will continue virtually throughout the week of September 13. On September 20, NOBTS and Leavell College will relaunch in-person classes on the main campus. Campus offices began to reopen on September 8.
In the coming weeks, the seminar hopes to mobilize students, faculty and staff to help with monumental recovery efforts in the region's hardest hit areas, Dew said.