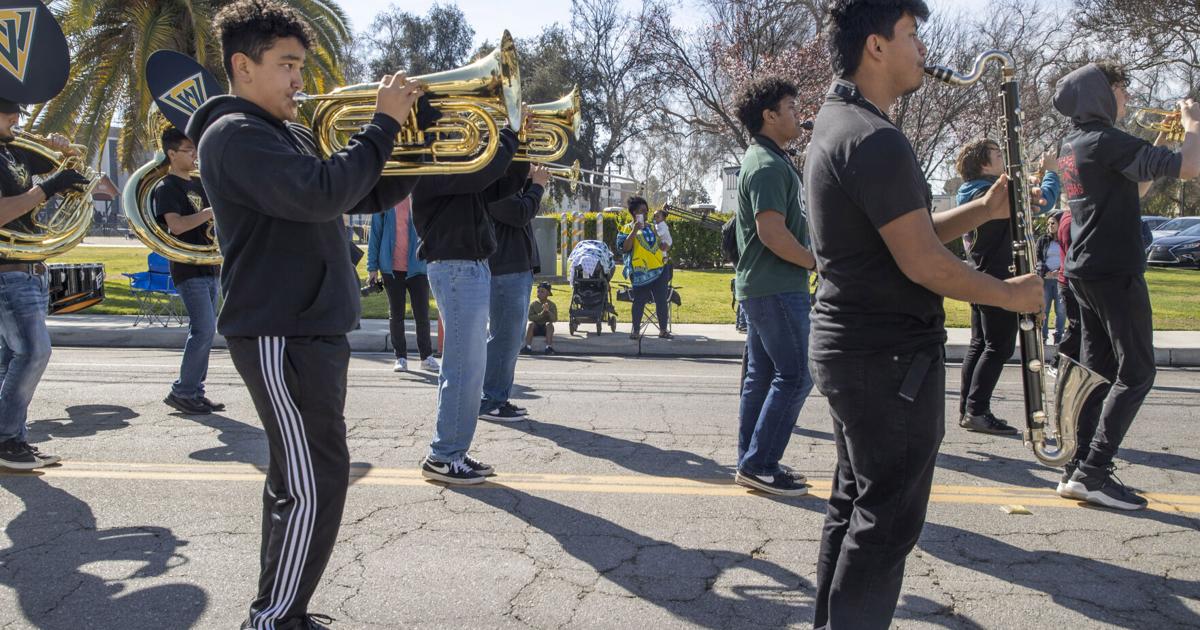 Bakersfield Black American History Parade Celebrates 'Bringing People Together' | News
Unity and support were not just nominal themes Saturday for the Bakersfield Black American History Parade.
Representing so many different parts of the community in one demonstrated the purpose sought by supporters, organizers and attendees who enjoyed food, music and cultural celebration during a two-hour event that started at 20th and V streets and went to Mill Creek Park at 21st and Q streets.
Participants walked, drove, danced and even rode horses in a collective effort to represent black people and organizations in Kern County, as well as to celebrate Black History Month.
And while the event was a recognition of the importance of Black American history in Bakersfield, the future of the community was represented in large numbers, with youth groups, dance troupes and high school orchestras adding to the day's festivities.
Alicia Brown, 16, a student at West High, was there with her school's Black Student Union, which was joined by Project BEST, a collaboration to support the educational goals of young black men, and Young Women Empowered for Leadership.
Brown enjoyed "being part of the culture and bringing people together."
"We salute black businesses, black nonprofits, support black sororities…all of them," said Katherine Jordan, who was in children's ministry for St. Peter's Christian Restorative Church Ministries, where she has been teaching for 37 years.
And then, referencing a sign carried by children in the congregation, Jordan reiterated the parade's theme, "Saving our village matters."
Ariyana Craig, 17, joined the parade as president of the youth and college division of the Bakersfield chapter of the NAACP, and enjoyed seeing all of Kern's different black community groups come together.
"We attend events, shine a light on injustices and make sure people understand how important this is for the advancement of our people of color in all walks of life," she said.
It was also an opportunity for families to gather outdoors and enjoy the entertainment that was interrupted last year due to COVID-19.
Timothy McClain was there with his 23-year-old daughter, Tamia. He enjoyed watching the vehicles in the parade, "a little tradition" he and his daughter had been taking part in since 2014, and a chance to support his nephew who was walking with the Saint-Pierre group.
"I think it's important to see the black community come together," added Tamia McClain.
West High student Kailani Dukes, 18, president of her school's BSU and member of the NAACP youth group, carried a banner outside the parade, alongside her brother and sister Brent, 16 years old, and Milaana McClanahan, 13 years old.
"I wanted to be a part of this just to make memories," Dukes said, adding that she also hoped her involvement in the community would help her apply to college.
"I want to give back and I want everyone to feel involved in something," she said.
Pastor Bernard Wallace of Church of Christ Christian Ministries in Bakersfield was among a motorcade of church leaders participating in Saturday's parade and shared a slightly different perspective on the importance of participating in such events.
"As long as you remember your history," Wallace said, "you'll be prepared for your future."