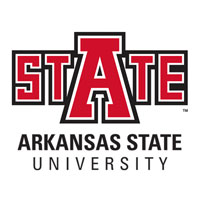 Charles T. Crow Family Endows Scholarship Program to Encourage Student Leadership
Charles T. Crow Family Endows Scholarship Program to Encourage Student Leadership
10/27/2021
JONESBORO – Leadership was very important to the late Charles T. Crow, both as a trait to be continuously developed and as a duty in his professional and personal life.
In honor of the example left by the resident of Little Rock, the Crow family created the Charles T. Crow Leadership Fellowship to recognize future student leaders at Arkansas State University.
"We hope that the recipients of this scholarship will derive a vision and a solid understanding of leadership from their time as students at Arkansas State University," commented his wife Anne, "and that they will continue in their future endeavors. "
The family donated $ 58,000 to the Arkansas State University System Foundation, Inc., with $ 50,000 to establish the endowment and an additional $ 8,000 to fund four scholarships of $ 2,000 per year over the next four years as the endowment fund grows.
Crow, a Class of 1962 alumnus, developed his own leadership abilities while a student on the A-State campus. At the end of his final year, he received the Wilson Prize, the highest honor bestowed on a graduate student.
In turn, his family is asking that Crow Leadership Fellowship recipients be chosen from members of the Chancellor's leadership class who demonstrate financial need and show leadership promise. Preference will be given to Arkansans who are first generation students.
"The heritage of the state of Arkansas is truly embodied in this incredibly thoughtful scholarship donation from the Crow family," said Chancellor Kelly Damphousse. "We know that earning an A-State degree is life changing, not just for the individual student, but for an entire family. Mr. Crow literally lived this journey, and for his family, passing it on to a new generation of students makes this gift a profound honor for us and a great duty to choose the recipient.
Known as Charlie among his circle of associates, Crow found many opportunities to lead throughout his life.
"His much-appreciated years as a student at then-Arkansas State College provided a solid foundation for the development of his leadership skills and the value he placed on being an active participant in his career. community, "added Ms. Crow. "This scholarship honors his time in the State of Arkansas and his many contributions to the university."
From a young age, Crow learned the importance of connecting and contributing to new communities. His family's newspaper business, which moved to Rector, required many moves to new towns. The changes have provided invaluable education on how to bond, solve problems, and build relationships in new places.
Although deeply committed to his classes, he was active as a member and leader in many campus organizations and activities before graduating with honors. His outlook on life guided his path after college, including military service, graduate school, and employment opportunities.
As an officer in the United States Army, he was selected for intelligence officer training as well as for the Defense Language Institute. After completing his military service, he earned a master's degree from the Lyndon B. Johnson School of Public Affairs at the University of Texas and worked for the Governor of Texas.
Crow was appointed director of the Arkansas Planning Department, contributing as a Cabinet member under two governors. These experiences provided him with leadership opportunities and helped him develop crucial leadership skills.
He later reoriented his career, seeking business opportunities in investment banking and manufacturing waste management systems. Then he engaged in nonprofit leadership as CEO of Habitat for Humanity in Nashville, directly contributing to better neighborhoods and communities. He also stayed close to his family while continuing his work in the church, writing songs and participating in a book club.
"Each step offered exciting and challenging leadership opportunities in technology, community development and project management," she added.
For more information on the scholarship endowment programs at Arkansas State University, you can contact the Development Office, [email protected] or (870) 972-3940