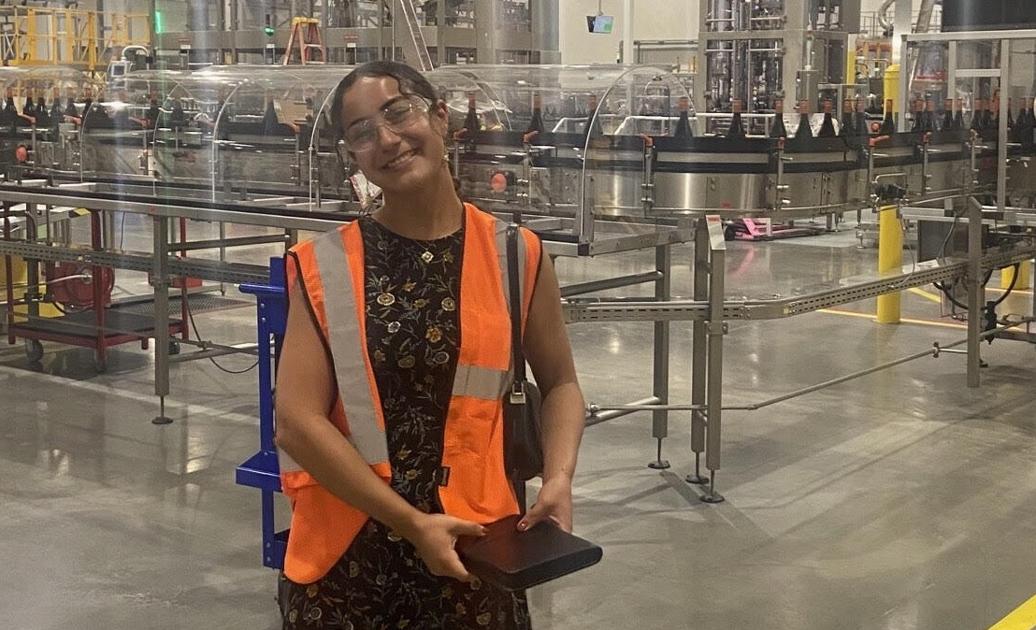 CHS graduate receives scholarship to pursue a career in winemaking | New
Mercy Torres, a 2021 Carpinteria High School graduate, will attend Cal Poly San Luis Obispo this fall on a full trip thanks to a Winemaker Scholarship from Delicato Family Wines.
Torres, who will continue her studies with a major in wine and viticulture, said she was "very excited to move into" her dormitory at Cal Poly SLO.
"My last year (of high school) went by pretty quickly. It was kinda crazy. I was doing all the scholarship applications, all the university applications, but I was online so it was helpful, "she said, adding that she was happy to have had at least a few. months to attend her final year of high school in person.
Torres first fell in love with the art of winemaking while working at Corktree Cellars on Linden Avenue. She said she didn't have a lot of farming experience and that growing up her parents weren't drinkers.
"We never really drank alcohol at home growing up," she said. "But working at Corktree for the past two years, I have (started to) appreciate the relationship between food and wine and education. I would fall in love with the labels and read the back.
It was then that she decided to consider a professional career, consulting colleges specializing in wine and viticulture and applying for scholarships related to the estate.
This is the first year that Delicato Family Wines has awarded a Winemaker's Fellowship: both to Torres and to Madera South High School graduate Ariana Godina. The Scholarship and Mentorship Program is geared towards Blacks, Indigenous Peoples and People of Color (BIPOC) and covers tuition and living costs, offers paid summer internships, and guarantees post-graduation employment. .
The scholarship was originally intended for one person; however, the winery made the decision to award it to two students, after a rigorous application process.
"This scholarship program represents Delicato's continued commitment to helping the next generation of leaders pursue their dreams. We congratulate Ariana and Mercy for all the hard work and dedication that has brought them to this point. We are excited to be a part of their bright future and look forward to the innovative contributions these students will make to our industry, "said Chris Indelicato, CEO, in a press release.
Torres had the opportunity to tour the winemaking facility earlier this year. She said that was when "it became real" what she was doing, and said she was excited to start her college career this fall and gain practical experience in the field. vinification.