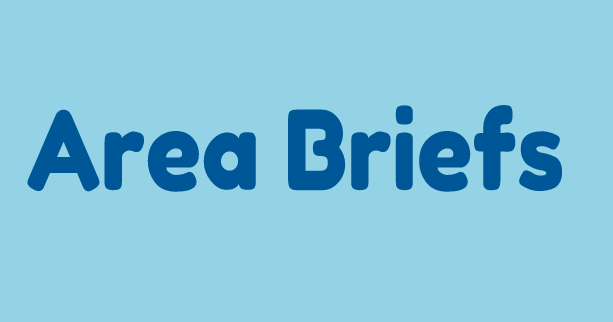 COMMUNITY BRIEFS: Upcoming Events | Community events
Editor's note: To submit an event, please email [email protected]. Publication of logs is subject to space, with new additions and timely events taking priority.
Return to Tippecanoe Church
Tippecanoe Christian Church, 5292 W. 750 South, in Pulaski County, will host homecoming services on Sunday. Sunday school ends at 9:30 a.m. followed by a worship service at 10:30 a.m. A packed lunch will be held at noon and an afternoon service will begin at 1:30 p.m. Former church member Robert Foust, of SAV-A-LIFE will be a guest speaker.
Morse Family Gospel Singers
The First Church of the Nazarene, 109 W. Clinton St., will host the Morse Family Gospel Singers at 10:30 a.m. Sunday. Free coffee and donuts at 9 a.m. The public is welcome.
Christ Church Children's Day
Christ Church at Logansport, 2347 S. Burlington, will host Kidsfest from 3-6 p.m. Sunday. The event is free and offers fun for the whole family. There will be games, prizes, food, music, balloons and a chance to meet Joe the zookeeper. For more information, call 574-753-8552 or visit churchchrist.net.
Fish fry at New Waverly UMC
New Waverly United Methodist Church will host Dan's Fish Fry from 4:30-7 p.m. on Tuesday, October 11. Dine in or take out available. Adults are $12 and children 12 and under are $5.
Ebenezer Church Supper
The Ebenezer Church is hosting its annual soup supper from 4:30-7:30 p.m. on Saturday, October 15 at the corner of Meridian Road and 1100 North in Miami County. Vegetable soup, chili, oyster soups, sandwiches, pie and cake will be available. Eat your fill and pay as you see fit. There will also be a craft and bake sale.
Blue Class Honors Dinner
Cass County Democrats invite the public to see Indiana Secretary of State nominee Destiny Scott Wells and State Treasurer nominee Jessica McClellan at the Cass Blue Honors Dinner on Oct. 15. Cass County residents Jim Musselman and Craig Renneman will be honored for their work in the community. at dinner. Buy your tickets before October 10 via CassINDems.org. For more information, call 574-992-1121.
105th anniversary for the church
The Helm Street Church of God, 711 Helm Street, invites the community to a special celebration of its 105 years of ministry in Logansport, to be held at the church at 10:30 a.m. on Sunday. Please call the church if you will be attending.
Legion Early Bird Dinner
The American Legion, 828 Burlington Ave., Logansport, will host an early bird dinner and live entertainment on Saturday, October 15, 2022. Dinner is served from 4:30 p.m. to 6:30 p.m. and the band Eel River will play 7 at 10 p.m. The event is open to the public. For members who have paid for a 2023 membership card, dinner and entertainment are free. Guests are $15 per meal, which includes entertainment. The cover charge to watch the band only is $5. There will be a cash bar, raffles and more. Call 574-753-8620 for more information.
Concert at United Methodist
Logansport Main Street United Methodist Church, 19 East Main St., will host Ernie and Jason Couch's "Revival" concert at 6 p.m. on Saturday, October 15.
Anoka UMC Breakfast
Anoka United Methodist Church will host a community breakfast from 7:30 a.m. to 10 a.m. on Saturday, October 15. Homemade cookies, homemade sausage gravy, sausages, eggs, French toast and pancakes will be served with coffee, juice and milk. Voluntary donation with all proceeds going to the Domestic Violence Task Force.
Son of Union Veterans
Camp No. 1 of Orlando A. Somers, Sons of Civil War Union Veterans, will meet at noon, Saturday, October 15 at the South Branch of the Howard County Public Library, 1755 E. Center Road, Kokomo. Any descendant of a Union soldier or sailor or anyone with an interest in the Civil War is welcome to attend. For more information, visit www.orlandosomerscamp.org.
Longcliff Museum Open House
The public is invited to the Longcliff Museum in the 134-year-old Logansport State Hospital Administration Building as volunteers share facts about the hospital's history and continuing mission. The events take place from 5:30 p.m. to 8 p.m. on Tuesday, October 18 and Thursday, October 20. For questions, contact the Logansport State Hospital Community Engagement Office at 574-737-3634.
Chili and rib cook-off
Elks Lodge No. 66, 1100 North Third St., Logansport, is hosting a Rib Cook-off and Chili Cook-off at 9 a.m. on Saturday, October 22. A $25 entry fee for the Rib Cook-off and ribs will be provided. No entry fee for the Chili Cook-off as you buy your own ingredients. Stop at the Elks Lodge for registration forms.
Talking Books at Black Dog
October Talking Books by Jan Newton is scheduled for Tuesday, the 24th at 7 p.m. at The Black Dog in downtown Logansport. This month's program, "Mary Shelley and the Making of a Monster," reviews the novel "Frankenstein" and the bizarre story behind its writing. For more information, visit Black Dog Legacy's website or Black Dog's Facebook page or call 574-722-4133.
Lunch at Christ Church
Church of Christ, 2347 Burlington Avenue, will host a free lunch from 11 a.m. to 1 p.m. on October 27, 2022. The meal will include a hot dog on a bun, mac and cheese, coleslaw, coffee and drinks and lots of dessert options. For more information, call 574-753-8552.
Candy Hours in Walton
The Town of Walton will hold its Halloween Treat Hours from 5-7 p.m. on Monday, October 31.
Walton BooFEST Library
The Walton & Tipton Township Public Library will host BooFEST from 5-7 p.m. on Monday, October 31 in the Community Hall. Local businesses interested in handing out treats to children at the facility should contact Karen Troutman at 574-626-2234 or email [email protected]
Dem Candidate Sign Pickup
Until Saturday, November 5, street signs for the 2022 Democratic candidates can be picked up Tuesdays and Wednesdays at 5:30 p.m. and Saturdays at 9:30 a.m. in the east parking lot of Black Dog Coffee. Voters unable to meet during these hours can call 574-992-1121 to request delivery of a sign.
Bereavement support during the holidays
"Surviving the Holidays" will be presented at Cross Wind United Methodist Church from 6:00 p.m. to 8:00 p.m. on Tuesday, November 8. When you're mourning the loss of a loved one, the holiday season can be especially painful. This seminar helps participants discover how to manage emotions, what to do with traditions, useful tips for surviving social events and how to find hope for the future. For questions or to register, call 574-721-4652 or register online at www.griefshare.org.
Housewives Craft Fair
The annual Cass County Extension Homemakers Craft Show will be held from 8 a.m. to 2 p.m. on Saturday, November 12 at the Cass County 4-H Fairgrounds Community Building. There will be a wide variety of high quality homemade baked goods and crafts, as well as hot lunch items. If you would like to reserve a booth, please contact Margo Layman at 210-663-1197. Booth space is limited and will be allocated on a first-come, first-served basis.
Bereavement support group
The Grief Share Grief Recovery Seminar and Support Group meets at Cross-Wind United Methodist Church from 6-8 p.m. every Tuesday through December 7. The church is located at 616 Indiana Hwy 25. Grief Share features nationally recognized experts on grief recovery topics. Seminar sessions include "Is this normal? ", "The challenges of grief", "Grief and your relationships", "Why" and "Guilt and anger" and more. For more information, call Deb Rhodes at 574-721-4652 or Cross-Wind UMC at 574-753-4872, or register at www. griefshare.org.
Logan's Landing 2022 Dates
Logan's Landing has announced multiple dates for 2022 events.
Mark your calendars for the following events:
Thursday, October 27: Spooktacular, 4 p.m. to 6 p.m.
From Monday October 17 to Tuesday November 1: Scarecrow competition
Thursday, December 1: Downtown Christmas Open House, 4-7 p.m.
More details on specific events will be released closer to those dates.
Teen Parent Support Group
Logansport Memorial Hospital offers a teen pregnancy and parenting support group from 2:30 p.m. to 3:30 p.m. every Wednesday.
The group meets at the Family Education Center on the second floor of Logansport Memorial Hospital and will provide mentorship, education and community resources to pregnant or parenting teens ages 13-20.
Rachel Emery, OB Nurse Practitioner, from the LMPN Women's Health Center, will lead the support meetings.
To RSVP or learn more, call or text LMH OB Navigator at 574-702-8984, or email Emery at [email protected]
The CCVB is now accepting grant applications
The Cass County Visitors Bureau will provide grants to Cass County Events and Attractions to be used for marketing and enhancing the out-of-county visitor experience. Grant applications will be reviewed and awarded by the Cass County Visitors Bureau Board of Directors.
Several grants will be awarded from this fund so that the CCVB can assist a variety of organizations with events or attractions. These grants are highly competitive, so it is recommended that you submit grant applications as soon as possible.
Grant applications and rules and regulations for funding applications are available online at visit-casscounty.com, or by contacting CCVB Executive Director Angie Lalla at [email protected]
Grant applications will be accepted throughout the year but must be received by the 20th of the month to be considered at the regular meeting the following month.