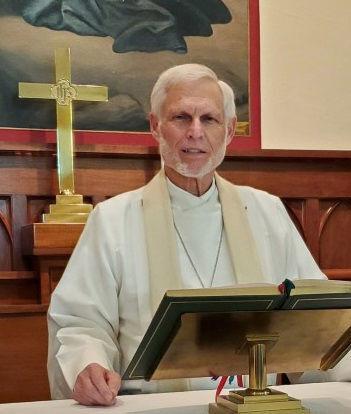 David W. Clark | Obituary
Reverend David W. Clark, 74, of Biglerville, passed away on Tuesday, September 28, 2021 at Hershey Medical Center.
He was born July 12, 1947 in Johnstown, Pennsylvania, the son of the late George A. and Maxine Reitz Clark.
David is survived by his wife, Tara Reighard Clark; one daughter, Christy Clark of Elizabethtown, Pennsylvania; and one son, Nathan Clark of Redwood City, California. He is also survived by a brother-in-law, Donald Replogle and his family; and cousins ​​Susan Borosky, Priscilla Bashore and Kathy Kuhns and their families.
Reverend Clark was a graduate of Thiel College and United Lutheran Seminary (formerly Lutheran Theological Seminary in Gettysburg). For over 48 years he served the Evangelical Lutheran Church in America in several churches and in various capacities, including developmental roles in seminary and later in the Lutheran Camping Corporation.
Most recently, he began his service as pastor of the Lutheran Parish of Upper Bermuda in 2013, which includes the Lutheran Church of Upper Bermuda and the Lutheran Church of Mount Zion, both in Gardners. During this time he also served St. Mark's Lutheran Church in Heidlersburg and the Lower Bermuda Lutheran Church in East Berlin.
He enjoyed watching Penn State football, playing racquetball, and reading various books.
Interment will be at the convenience of the family. A Celebration of Life service will be held Sunday, October 10, 2021 at 2:00 p.m. at the Upper Bermuda Lutheran Church at 185 Ground Oak Church Road, Gardners, PA 17324. Pastor Stephen Herr will lead the service and Bishop James Dunlop will speak. . A reception will take place after the service.
In lieu of flowers, memorials can be made to the United Lutheran Seminary, 61 Seminary Ridge, Gettysburg, PA 17325 or the American Red Cross, 724 South George Street, York, PA 17401 in the form of a blood donation or a cash donation.
Online obituaries and condolences available on monahanfuneralhome.com.