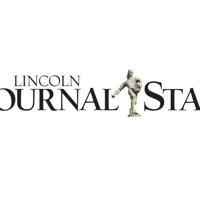 Donations Sought for the Jill Savage Memorial Scholarship | Extra Quarter
To honor Savage's memory and his passion for education, Moore and Obrist reached out to two former teachers and mentors from South East Lincoln to help them set up a scholarship fund in the name of Jill – Rob McEntarffer, who now works for the Lincoln Public Schools District, and Brent Toalson, a former principal of Southeast who has since retired. They put Moore and Obrist in touch with the Foundation for Lincoln Public Schools, where they received help creating a scholarship fundraising page in memory of Savage. The page went live in March 2019.
Since the inception of the fund, it has provided two $ 1,000 scholarships to Lincoln Southeast High School students in need of college financial support, one in 2020 and one in 2021. Currently stands at $ 14,874 of the $ 28,500 needed to endow the scholarship permanently – the threshold at which the fund becomes a self-sufficient investment that will no longer require donations.
"That means we're now at over half the endowment amount (just over 52%), with $ 13,626 to go," Obrist said. "We really hope that we can make this a permanent scholarship, as opposed to a short-term scholarship. Either way, all money raised will go to students in South East Lincoln who need to continue their education. "