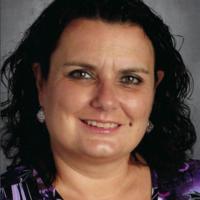 Fall River Diocese appoints nurse supervisor | Communities
FALL RIVER – The Fall River Diocese Catholic Schools Office has created a new position to help support school nurses at 19 Catholic schools in the district, including Attleboro.
Anna Manny has been appointed nurse manager of the diocesan school. She will continue to practice her role as a school nurse at St. James St. John School in New Bedford, a position she has held for 14 years.
While all Catholic schools had nursing coverage prior to COVID-19, the lingering challenges posed by the pandemic require a highly skilled and experienced school nurse to oversee the 25 nurses who work in individual schools, the Office of Catholic Schools said.
"Navigating the ever-changing demands of Covid has been a challenge for school nurses," said Daniel S. Roy, superintendent of schools for the diocese. "Anna's frontline expertise and understanding of nursing in school will be a big advantage. "
Manny, who is fluent in Portuguese, has worked for the diocese for 18 years.
"I am so eager to work collaboratively with all Catholic school leaders, diocesan school nurses and school district liaison officers to provide consultations on the complexities of COVID-19 and other health policies and procedures Manny said. "I am blessed to be able to expand my role to include mentoring nurses from all other Catholic schools. "