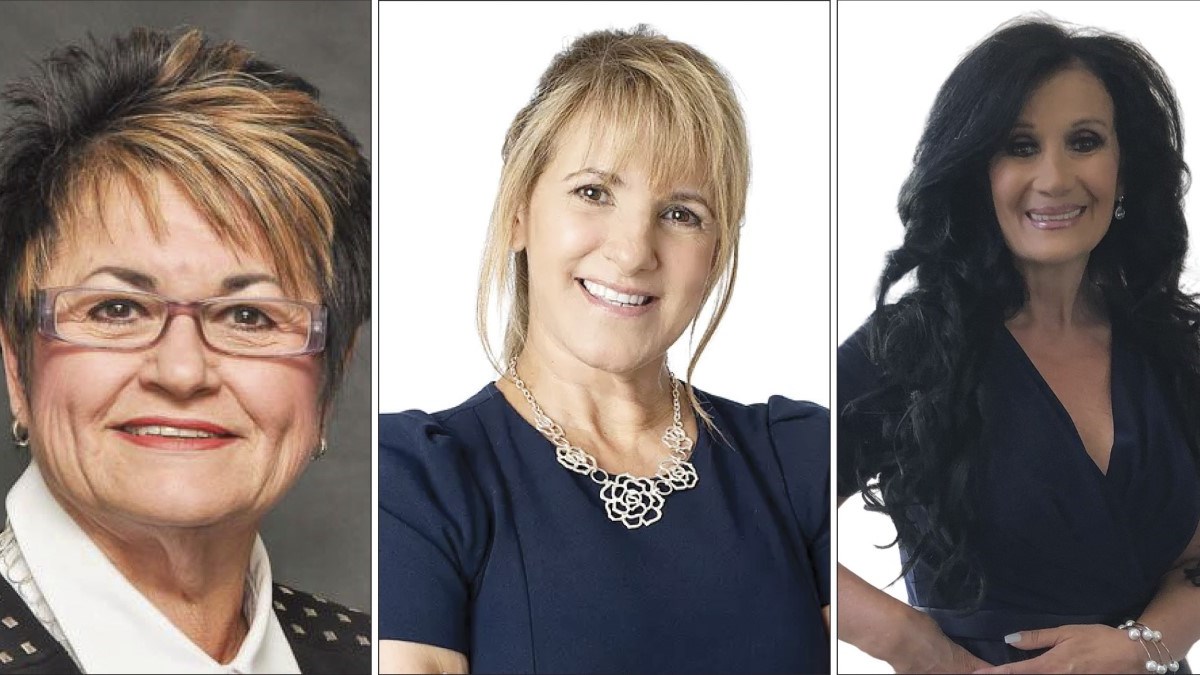 Four candidates vying for the post of administrator of Catholic schools in Airdrie
Four candidates nominated for the position of administrator of the Catholic School District of Calgary (CCSD) to represent wards 3, 5 and Airdrie.
Four candidates nominated for the position of administrator of the Catholic School District of Calgary (CCSD) to represent wards 3, 5 and Airdrie.
Incumbent Linda Wellman is running for re-election against challengers Pina Lamb, Addie Corah and Oscar Buera, with municipal elections set for October 18.
CCDS has four schools in Airdrie: Good Shepherd School, Our Lady Queen of Peace School, St. Martin de Porres High School, and St. Veronica School.
"I bring 32 years of administrator experience to this role, an experience that will benefit the Board of Trustees, the Calgary Catholic School District and Catholic education as a whole as we advocate for a well-supported and resourced public education system that continues to provide families with the choice of public, francophone and Catholic education, "said Wellman, adding that Catholic education is needed more than ever today in a increasingly secular society.
"Being full of faith and having my own children graduating from Catholic schools in Calgary, I can personally attest to the value of publicly funded Catholic education," she said.
Wellman said the most important issues she believes she can tackle as an administrator are student and staff safety and opening schools to the world from COVID-19; the lack of fairness of the new financing model using the weighted moving average; and the implementation in September 2022 of a proposed K-6 curriculum that was rejected by 58 of Alberta's 61 school boards.
"Education is at a critical time, we have been going through a global pandemic which will most likely be with us for more time to come," she said. "The publication of the draft program last spring (…) met with great resistance, and despite this, the government has indicated that a new K-6 program will be implemented in September 2022.
"My knowledge and experience on these issues, coupled with the respectful and valued relationships I have established over the years, will benefit our Catholic school district and our community as I continue to advocate for what is best for our people. students, teachers, staff, parents and the communities I have served.
Lamb, Alberta Director of Dyslexia Canada, has 34 years of educational experience as a teacher, consultant and volunteer with groups such as the Owen Hart Foundation and the St. Vincent De Paul Society.
"My life of multi-level experience as a teacher at the Calgary Catholic School Board, member of our ward and city foundation and committee, educational consultant, as well as my work at the provincial level as principal. from Alberta for Dyslexia Canada have given me the privilege of representing all of our children, "said Lamb.
"The experience at many levels is important, but it is equally important to be someone who truly represents the people of their community and parish. I am rooted in our community and rooted in the foundations, committees and programs that help make a difference.
Principal to Lamb's platform advocates for equal rights for all students, especially those with learning differences and unique needs, as well as the protection of publicly funded Catholic education in Alberta and advocating for the best educational, wellness and mental health supports available to students. , teachers and staff.
"This pandemic has struck the hearts of our families and communities," Lamb said. "Providing a safe, secure and inclusive learning space is essential. "
Corah, recipient of the Distinguished Leadership Award for 2020-2021 by the Council for School Leadership, has extensive experience in the field of education. She currently teaches at the Werklund School of Education at the University of Calgary. She was a school principal at CCSD for 18 years and before that she was a district teacher for 16 years.
On Corah's website, she listed reconciliation and community engagement by promoting student support initiatives as important issues to her.
Neither Corah nor Buera, who does not appear to have a campaign website, could be reached for further comment before the time of publication.
For more information on wards 3, 5 and Airdrie applicants, visit cssd.ab.ca