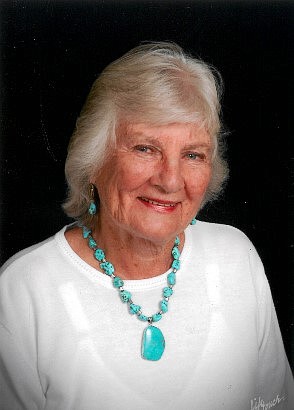 Greta Mary Brown, 91 | Coeur d'Alene Press
On Thursday, May 19, 2022, Greta Mary Brown died at the age of 91 at her home in Post Falls, Idaho.
Greta was born on March 28, 1931, in Prescott, Lancashire, England, to Albert Henry Johnson and Mary "Molly" Anastasia Johnson née Burns. She was the second eldest of four siblings and is survived by two of her brothers, Michael and Stephen Johnson.
Greta attended a Catholic school in the north of England. She spent much of her childhood experiencing World War II first-hand as she spent every night in an air-raid shelter, listening to the sound of bombs, landmines and arsonists raining down from below. high. Greta learned at an early age that in times of chaos and despair, the forces of family, faith and community are strong enough to overcome any uncertainty. These three forces went on to define Greta's life.
She married Walter Earl Felts, USAF, in England in 1953 and soon after moved to the East Coast of the United States in search of a new life and a fresh start. They had five children together, Rebecca Graham (Richard), Laurie Felts, Susan Mead, Michael Felts and Mark Felts. Walter E. Felts died in 1969. Their son Michael, a committed activist in the HIV/AIDS and Deaf communities, died in 1996.
In addition to raising her children, Greta worked at the law firm of Mullin, Cronin and Blair, PS, as a paralegal for 20 years.
Greta married John Brown in 1984 and moved west from northern Idaho. Greta and John enjoyed riding horses together and traveling across the country in their trailer. Together they lived on Lake Hauser in northern Idaho, surrounded by 10 acres of breathtakingly beautiful scenery.
Greta leaves behind a strong legacy as she was the beloved grandmother of 10 beautiful granddaughters and a charming grandson, as well as nine loving great-grandchildren. Greta's children and grandchildren recognize that their home in Idaho was not just a home, but a place where love was contagious and life-changing memories were made.
Greta's fondest family memories include boat rides, jet skis, swimming in the lake, golf cart cruises, and watching breathtaking sunsets while enjoying splendid meals. together on the lake.
Greta's Catholic faith was the foundation of who she was and how she orchestrated her life. Greta credits the love of God for the many gifts of natural beauty in her life, beauty made up of flowers, trees, faithful dogs and their beautiful home on the lake. She was a proud and devout member of St. George Catholic Church in Post Falls, Idaho. She was involved in many different groups within the Church, one of which was cooking meals for families who had recently lost loved ones and were grieving.
His love and caring for others was a trait that people aspired to emulate. Greta was the kind of person to light up a room with her zeal and appreciation for life. Along with her warmth as a person, Greta possessed a remarkable sense of humor, which often resulted in a tight core after a fun chat with her. Greta was the kind of woman you would want to have your kids with. She was a remarkable woman who leaves behind a legacy of friends and family who were touched by her love and presence.
Greta's memorial will be held at 10 a.m. on Saturday, June 4, 2022 at St. George Catholic Church in Post Falls, Idaho. There will be a rosary service followed by the funeral at 10:30 a.m.