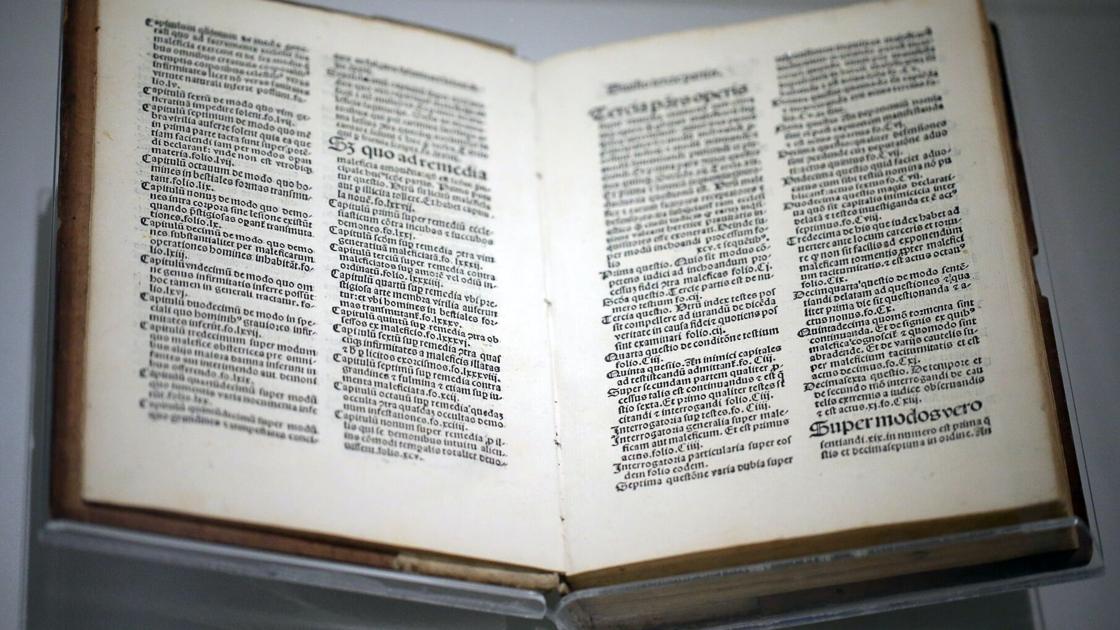 How to spot a witch? This Notorious 15th Century Book Gave Instructions – and Help Execute Thousands of Women | Lifestyles: food, home, health
History by show of hands
At the General Theological Seminary, anyone interested in examining our copy of the "Malleus" should make an appointment to visit the Special Collections Reading Room. Due to the book's fragility, visitors are asked to wash their hands before touching it.
A striking aspect is its size. The "Malleus" is just under eight inches long, at 190 pages – this book was meant to travel with its reader and to be stowed away in a coat or bag.
Our copy dates from 1492 and was published by the famous bookbinder Peter Drach of Speyer, Germany. This makes it a rare example of "incunabula," as scholars call European books published before about 1501 – the first printing period.
After much wear, this copy was reassembled in leather in the 19th century. Small handwritten notes cover most of the pages. On page 48, for example, a reader numbered three dots and wrote the words "delicious religious journey" on the opposite page. Many pages have hand drawn arrows pointing to paragraphs.
Another point to consider when reviewing this edition is where it came from, i.e. who owned it over the years. This copy is from the collection of the Rev. Edwin A. Dalrymple, who was rector of a school and an episcopal church in Virginia in the mid-19th century. The book went from its shelves to Maryland Diocesan Library until it enters our library system.