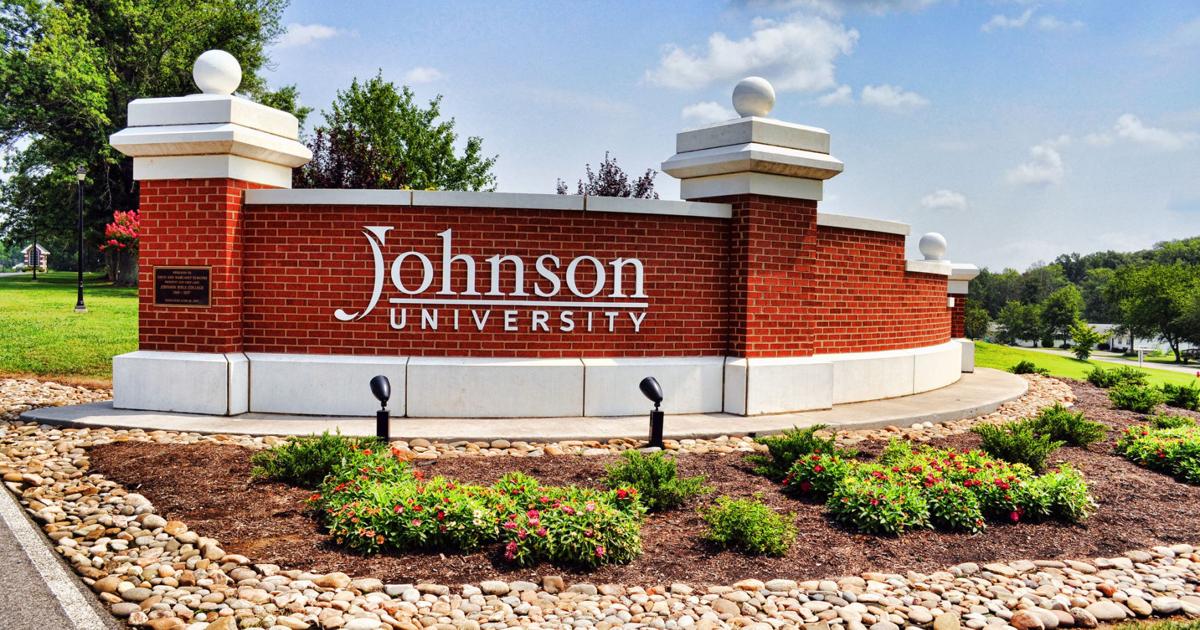 Johnson University Announces New Life Sciences Degree Program and Scholarship Opportunity | Rogersville
KNOXVILLE — Johnson University in Knoxville this week announced a new bachelor's degree in life sciences program, as well as a new scholarship program to encourage the study of it.
The Bachelor of Life Sciences cultivates a fundamental knowledge of the living world from subcellular scales to ecological and global scales. In addition to the life science degree core courses, students can choose a concentration in biology or fitness science. The critical thinking skills needed to design, collect, and interpret datasets are a core component of core courses.
Graduates can pursue a variety of career paths and will be prepared for graduate study in many areas of life or environmental sciences. By adding an extra year to their undergraduate degree, students can also earn a Master of Arts in Education that allows them to teach science at the college or high school level.
"Johnson's mission is to educate students for strategic vocations, and I am thrilled to expand opportunities for our students with this new degree," said Program Director and Associate Dean of Arts and Science for sciences, Dr. Sarah Cathey. "Our approach makes it possible to include a discussion of faith in the content of our program. At Johnson, we believe that using scientific research and knowledge to love and serve others is such a great gift.
The Associated JU Life Sciences Award is open to all high school and senior high school students and provides scholarships of $2,000 and $1,000 to the two students who best examine, think about, and answer the following essay question 2022-2023: Christian Scientists and health practitioners have opportunities to demonstrate love to others in their work. How do you see yourself as a person of faith and science showing love to your neighbor through your future career?
To apply, students must submit a 500-750 word essay to JohnsonU.edu/Science Award by March 15, 2022. Scholarship winners will be announced on April 7, 2022, and winners and their parents/guardians will be invited to attend at Johnson University. April 14, 2022 Preview Day to be recognized at a special luncheon. These scholarships are available to students attending Johnson University and will be applied to the student's account.
About Johnson University
Since 1893, Johnson University has been a leader among historic faith-based colleges and contemporary fiscally responsible universities. Johnson is on USA Today's list of "cheapest colleges to graduate" in Niche's ranking of the best college dorms and best college campuses in Tennessee and is one of Forbes' "100 Most Financially Fit Colleges" .
Johnson University is an educational community where students discover their calling and prepare for their career. JU's three-pronged, multidisciplinary approach equips students with an understanding of God's word (the Bible), God's world (arts and sciences), and God's work (career preparation), producing graduates who are prepared for a professional and personal life. growth.
The university offers more than 70 bachelor's, master's, doctoral, and associate programs on three campuses in Knoxville, Tennessee; Kissimmee, Florida; and online. Johnson faculty strive to prepare promising students for excellence in Christian ministry and other strategic vocations through affordable, community-oriented, Christ-centered education.