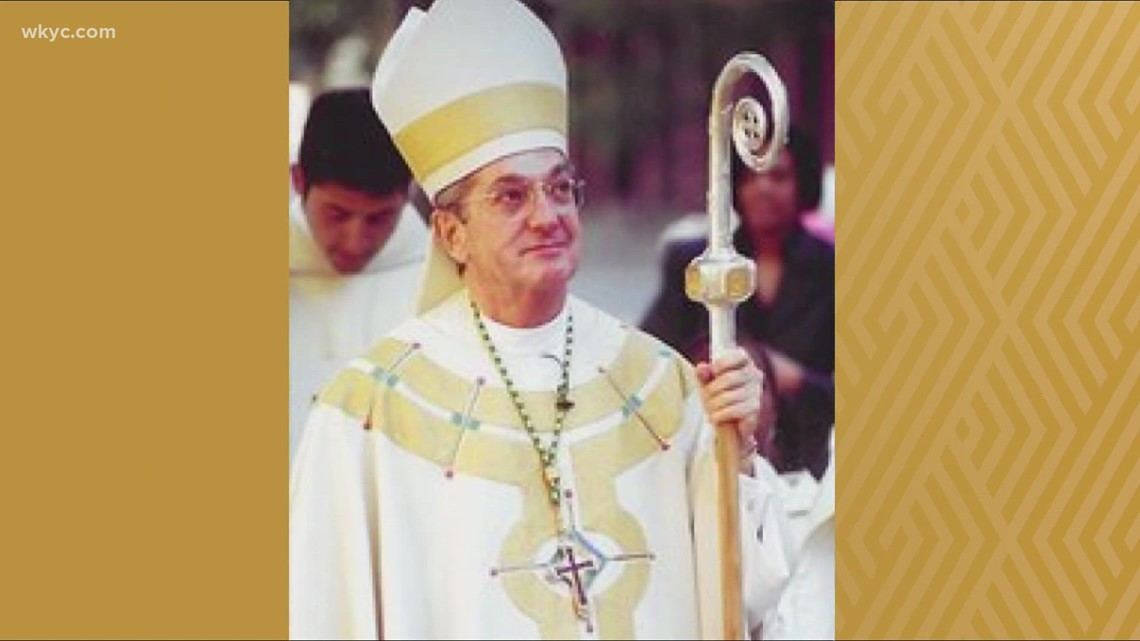 Longtime Bishop of Cleveland Anthony Pilla's funeral has been announced
Vespers and the vigil will take place on Monday, September 27. The funeral mass is scheduled for Tuesday, September 28.
CLEVELAND – The Catholic Diocese of Cleveland has announced funeral arrangements for former Bishop of Cleveland Anthony Pilla, who died Tuesday at the age of 88.
Bishop Pilla's funeral will begin with Vespers at 3 p.m. on Monday, September 27 at St. John the Evangelist Cathedral, 1007 Superior Ave., Cleveland. Auxiliary Bishop Emeritus Roger Gries, OSB will be the president. Bishop Martin Amos, retired bishop of Davenport, Iowa, will be the homilist. The vigil continues until 7 p.m. in the cathedral.
Bishop Pilla's funeral mass will then take place on Tuesday, September 28 at 11 a.m. in the Saint-Jean-l'Évangéliste cathedral. Bishop Edward C. Malesic will be the main celebrant, with Father Edward Estok, pastor of St. Albert the Great Parish in North Royalton, as a homily. Interment will be in the Chapel of the Resurrection of the cathedral.
Pilla was Bishop of Cleveland from 1981 to 2006. He had been Bishop Emeritus of Cleveland since his retirement in 2006.
A native of Cleveland, Bishop Pilla was born November 12, 1932. He attended Cathedral Latin High School in Cleveland before graduating in 1951 from St. Gregory Seminary High School in Cincinnati. Bishop Pilla attended St. Gregory Seminary College in Cincinnati before graduating from Borromeo College, Wickliffe in 1955. In 1959 he graduated from Saint Mary Seminary in Cleveland.
On Tuesday afternoon, Governor Mike DeWine issued the following statement regarding the death of Bishop Pilla:
"Fran and I were saddened to learn of the passing of Bishop Anthony Pilla. Bishop Pilla was a devoted servant of the Lord who cared deeply for the people of Northeast Ohio. He was one of the people of Northeastern Ohio. 'between them. And as a bishop, his relationship with the people of the diocese was as personal and meaningful as the relationship between a pastor and his congregation. He grew up in Cleveland and led the diocese for a quarter of a century. In addition, Bishop Pilla served as president of the United States Conference of Catholic Bishops from 1995-1998 and was the second Ohioan and the second non-cardinal / archbishop to lead the group. Bishop Pilla was a personal friend of Fran and of mine, and he will be sorely missed. "