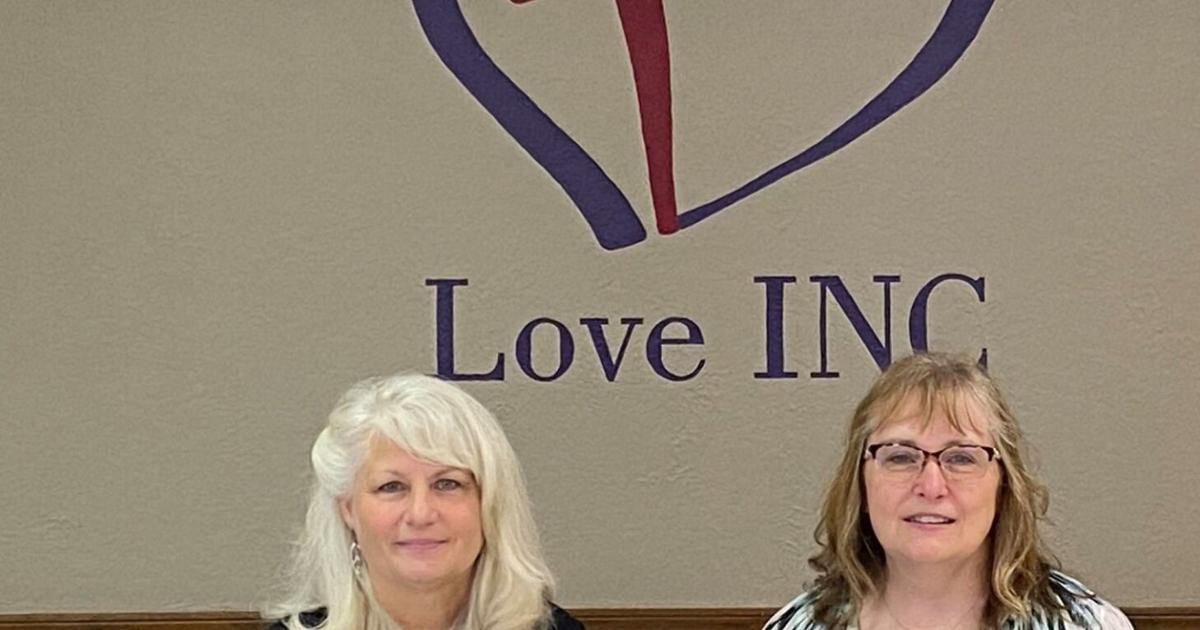 Love Inc. Launches Homes from the Heart Program | Across Indiana
Love in the Name of Christ (Love Inc.) has been serving those in need since 2011, coordinating with churches in Boone County to provide a variety of items to the community.
Zionsville United Methodist Church, for example, is their location providing adult clothing. The Christian Church of Lebanon provides linens.
Members of each of the 38 partner churches have a specific purpose and thanks to Love Inc., an international organization, residents of Boone County can receive what they need.
"Love Inc. exists to mobilize churches to meet community needs and transform lives in the name of Christ," said Co-Executive Director Marcia Overfield. "Thanks to church volunteers, we are able to provide clothing, cleaning supplies, personal care items, towels and linens, furniture and appliances."
Love Inc. also has a ministry program, going beyond providing specific items and a word of encouragement.
Classes are available to all members of the community and include Affirming Potential, a 12-week course designed to look beyond today's crisis and begin to look to the future.
"Boundaries" is an eight-week course to help with interpersonal relationships and "Faith and Finances" looks at budgeting, planning and faith that God will provide.
Classes begin October 26, but anyone can join at any time.
In January 2022, Love Inc. launched its new program, "Homes from the Heart".
"The birth of Homes from the Heart came from a group of pastors who decided to address homelessness in the county," Overfield said. "We use an apartment shelter model and walk around them like a family would."
The organization has started partnering with local apartment complexes to find a place families in need can use for a short time.
"We have an apartment in Shakers Square, and then in March another apartment in Parkview became available," co-CEO Traci Hoffman said.
Families stay in the apartment for three to six months. There are program requirements, including attending classes, saving money, and submitting to random drug testing.
More importantly, Overfield said, they have a case manager and mentor, helping them set measurable goals and get on their feet.
"We have seen single mothers who have been able to change jobs to better paying jobs. Some have almost finished getting their GED and have qualified to get an apartment on their own," Overfield said. "We had another mum who was just baptized and as a faith-based organization we see that as a blessing and a success."
Each family completes a 25-category assessment at the start and throughout their stay, allowing them to see progress and empowering families to keep moving in the right direction.
"We bypass them like I would my own kids," Overfield said. "We are taught to love our neighbor as Christ loves us and it is a good opportunity to share encouragement, dream big and give them a chance to be independent."
Such a large program requires many volunteers.
Love Inc. is looking for mentors, both for courses and for apartments. Churches can walk alongside the family, bring them a meal once a week, and help provide basic supplies. A moving crew and a cleaning crew are needed whenever a family moves in or moves out.
"Sometimes things happen very quickly," Overfield said. "It can take as little as three days and we have to take action, so just having a list of people we know we can call to make that happen is really helpful."
Overfield and Hoffman hope the program will continue to grow.
"We would like to expand, but it depends on funding. Right now we're asking 200 people or groups to sponsor with $16 a month," Hoffman said. "We need to hire a part-time program manager for the Homes from the Heart portion and we need to connect with landlords who are willing to work with us."
Donations of all kinds are helpful. Apartments need bath mats, shower curtains, trash cans, kitchen utensils and more.
Love Inc. has an emergency pantry and can always use canned food. Additionally, volunteers are needed to make phone calls on a regular basis, check in with those they have provided, and confirm that needs have been met.
"We have our hands full," Overfield said. "Last year we responded to 3,400 needs and this year we are at the same capacity, if not more."
For more information, visit the website at https://www.loveincbc.org.