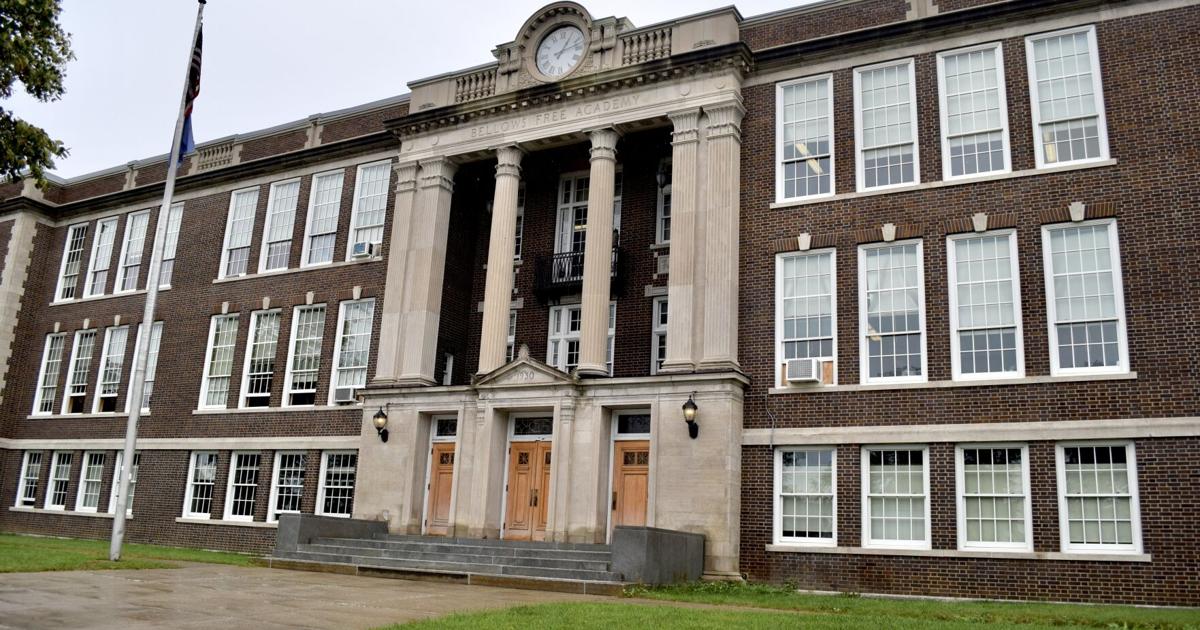 Maple Run Unified School District Community Meeting With Group Of Consultants Canceled Due To Suspected Threats | News
ST ALBANS CITY – A school district notice canceled a Thursday night meeting between community members and the Maple Run School District over "threats" and alleged security concerns. The notice, which was posted on the Maple Run Unified School District webpage, was also announced at Wednesday's MRUSD board meeting.
The release regarding the cancellation was drafted by Partners in Restorative Change and posted on the MRUSD website early Thursday morning. He referred to a memo released Dec. 2 by MRUSD, and said community reaction to the memo prompted the group to reconsider his arrival.
"Due to the unrest in the community, those of us on the design team decided to reschedule the community conversation," the statement said. "We have spoken three times since last Monday about the holiday memo and the impact of harsh online posts that resulted from it. We had no idea this memo was coming out. The 'storm' language used in some posts to describe how the forum would be disrupted. This language and negative assumptions made about others have raised concerns about the potential for violence. "
Thursday's meeting was scheduled in response to the spread of a racist meme that made its way around Bellows Free Academy St. Albans earlier this year via the AirDrop smartphone app, according to MRUSD Superintendent Bill Kimball. The subsequent investigation into the meme did not identify a sender of the text, but the event sparked district action and a demonstration of solidarity from the BFA community on October 8.
Many online have called Thursday's meeting announcement a "trip of guilt" and "distraction." But Kimball said the meeting, in his eyes, was a potentially abundant opportunity to hear and listen to the needs, wants and concerns of community members. The meeting was supposed to include small discussion groups and allow community members to voice their concerns about equity and inclusion in the district.
"The purpose of this forum is twofold: one, to create the conditions for everyone's voice to be heard and respected, and two, to elevate shared community values ​​so that disagreements can lead to growth and positive change," said the press release. "We believe real conversations across the lines of difference are possible. We believe Vermonters want to bridge the growing gaps that often divide us … However, given the high level of anger and stress in response to the memo and For the safety of everyone, we are suspending this conversation today and will postpone it. "
The note was issued on December 2 to MRUSD staff, directing staff not to decorate public schools using religious holiday decorations or hold school holiday gatherings. Kimball later clarified that teaching one religion as opposed to teaching one religion was allowed, as long as one holiday or religion did not take precedence over another.
In the statement, Partners in Restorative Change said the organization plans to regroup and reschedule an event with MRUSD after the New Year.
"There is work to be done to heal as a community and we look forward to doing it with you," they said. "We imagine that this will be a very difficult decision for some of you and a relief for others. It was not an easy decision for us to make. Let's continue to work together so that we can have these necessary conversations. This community is worth it. "
When asked for comment, Superintendent Bill Kimball could not be reached on Thursday.