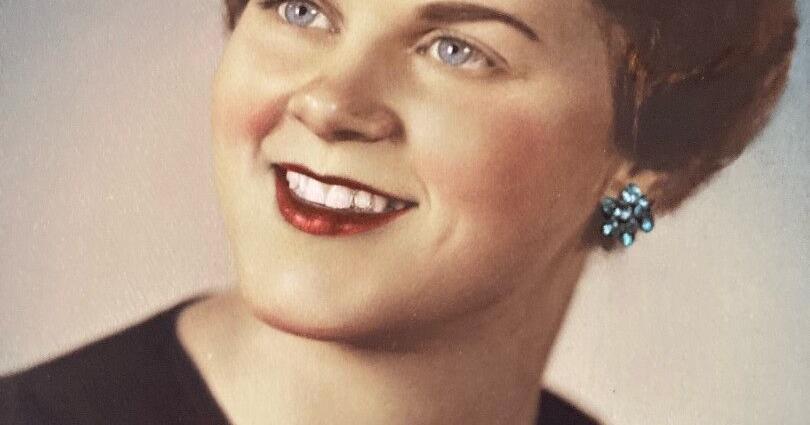 Marie Cernohous | Death notice | riverfallsjournal.com
Mary Kathleen Cernohous (née Booton), 82, of River Falls, Wisconsin, died suddenly of heart complications on December 13, 2021 in River Falls. She was born August 2, 1939 to Irene (née Brisson) and Paul Booton of West St. Paul, Minnesota. Mary attended Church of St. Matthew Elementary School in West St. Paul and graduated from High School from Our Lady of Peace Catholic School in St. Paul. On April 28, 1962, Mary married Wayne Cernohous at St. Matthew's Church in West St. Paul. Their union was blessed with five children.
Mary worked briefly for McKnight Enterprises and the Bush Foundation in St. Paul. As more and more children arrived, Mary dedicated her life to being a homemaker and it was her greatest love to raise her family and spend time with her grandchildren. She loved all the time spent with her family at picnics, special events and vacations. Mary loved music and participated in musicals in St. Paul and River Falls, in addition to being a member of the funeral choir of St. Bridget Catholic Church for many years. She was very dedicated to the church and passed this faith on to her family and others. Plus, Mary loved to cook – she loved collecting cookbooks and trying out new recipes as a family. She also loved sporting events, never missing her children's games.
Mary is survived by her husband Wayne, her children Mike (Jo) Cernohous, Amy (Todd) Sarnstrom, Todd (Sarica) Cernohous, Kara (Chuck) Stigen, her son-in-law Dean Borchardt and her grandchildren Todd Sarnstrom II, Johanna Sarnstrom , Naomi Sarnstrom, Anna Cernohous, Grace Cernohous, Sam Cernohous, Grant Cernohous and Laurel Cernohous; Sister Jeanne Thomas, Brother Jack Booton, Sister-in-law Marilyn Booton, Sisters-in-law Gale (Phil) Koehler and Doris Cernohous, Brother-in-law Joel Evan, and several nieces and nephews.
Mary was predeceased by her parents, her parents-in-law Lawrence and Marcella Cernohous, her daughter Anne Borchardt, her brothers Ralph Booton and Richard Booton, her brothers-in-law Gerald Cernohous and Dan Cernohous.
Christian Funeral Mass will be held at St. Bridget Catholic Church in River Falls at 11:00 am on Tuesday December 21, 2021 with Father Jerry Harris officiating. Visitations will be held on Monday December 20 from 4:00 pm to 7:00 pm at St. Bridget Catholic Church and one hour before Mass on December 21. Interment will be held immediately following the service at Greenwood Cemetery in River Falls, WI.
Funeral services entrusted to the O'Connell Family Funeral Home, River Falls.