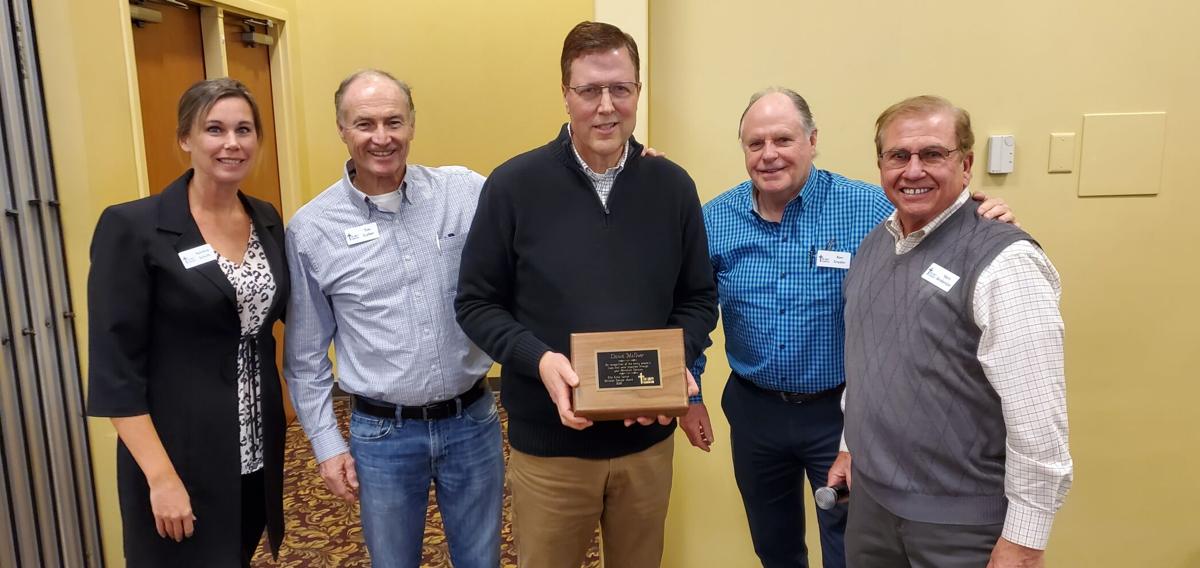 McIver named 2021 Christian service recipient | Local News
(Alexandria, MN) Once again, the Unity Foundation was able to present its annual Christian Service Award to a pillar of the community. David McIver was perhaps the only person surprised that he was named this year's winner. His longtime leadership at PraiseFM, his work as a chaplain for the Minnesota Twins, and his life of prayer for so many others was part of the reasoning behind the committee's selection. McIver was greeted by family and friends in the Broadway Ballroom as the event's emcee, Vern Anderson, announced his name.
The following video is her reaction to the announcement of her name.
David addressed the crowd after listening to a number of heartwarming messages from friends and family.
Past recipients of the Ernie Unruh Christian Service Award:
2008 – Ed Christopherson
2009 – Brett Paradis
2010 – Tim Ferguson
2011 – Ernie Unruh
2012 – Gary Anderson
2013 – Lois Digre & Karla Stotesbery
2014 – Dr Lowell Gess
2015 – Deanne Novotny
2016 – Jean Schonberg
2017 – Craig Bjerke
2018 – Joe Salo
2019 – Bill Jarvi
2020 – Mark Jensen
David McIver has been with the PraiseLive team since 1985 and is currently its Managing Director. He has continuously led the ministry's growth from an Osakis, MN FM signal to multiple FM signals, satellite broadcasts, online streaming, domestic and international affiliates and a global application. David is a chapel leader with Baseball Chapel, serving Major League Baseball players, including the Minnesota Twins. He holds a Bachelor of Arts in Biblical Studies from Bethel University. Her goal in life is to find the one who needs to experience Jesus.