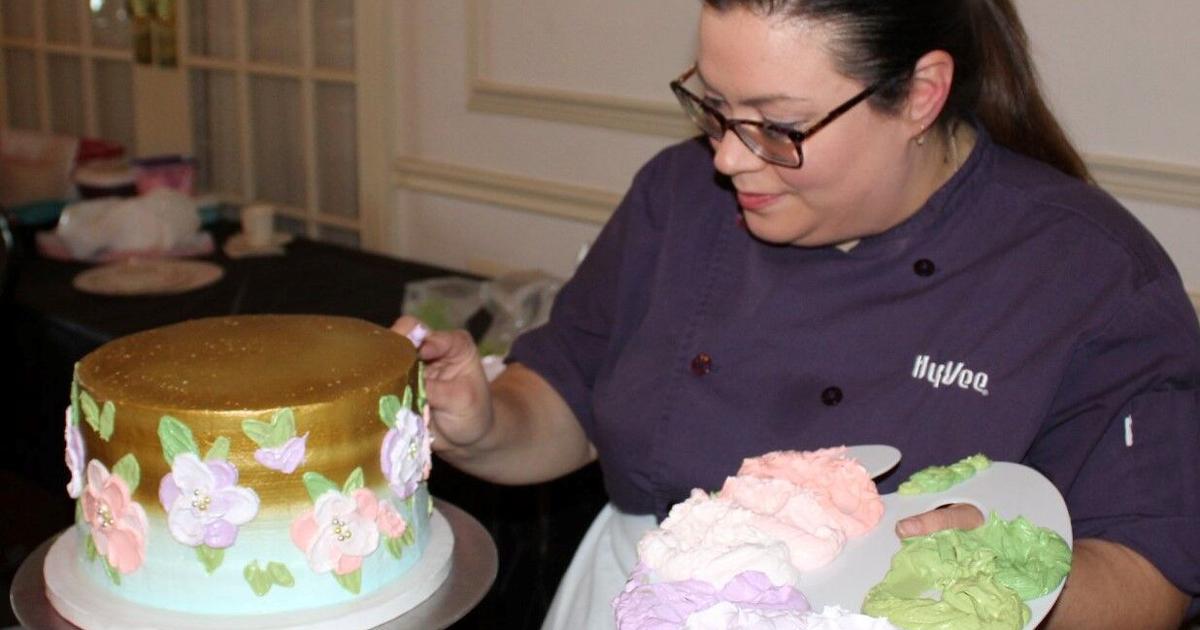 On your marks, get set, decorate! Competitions support arts education | local arts
QUINCY — In an effort to "increase access and connect people to Quincy's vibrant fine arts and cultural community," Arts Quincy Executive Director Laura Sievert has planned a menu of appetizing and dazzling activities to kick off Dogwood Week.
Live cake-decorating and flower-arranging contests — billed as "May Day at Dogwood" — will take center stage from 11 a.m. to 1 p.m. on May 1 at the Quincy Country Club.
"Who doesn't love brunch, right? Sievert joked earlier this week. "But when you're looking at a new program and you're looking at rolling it out and making it sustainable, these types of events are so crucial for that to happen."
For example, when he helps increase — and maintain — funding to sponsor the After School Art Pilot Program in Quincy elementary schools, both public and private.
"We are piloting a new free art program at all five Quincy public schools, as well as Blessed Sacrament Catholic School and St. Dominic Catholic School," Sievert said. "We would like to expand this footprint even further next year to include all K-5 schools in Adams County.
"Events like this (at the Country Club) keep the program series free for all students and create so much access."
The pilot program offerings will include classes in acting, visual arts, music and practical arts "like cake decorating or sewing," Sievert said.
Sievert pointed out that the demand for this type of program is extraordinarily high.
"More than 80 children signed up for just 20 spots in the program at both Baldwin and Denman (elementary schools) this year," she said. "I'm really excited about this enthusiasm, but I also realize that three out of four applicants to my program had to be turned down.
"I want to make sure this doesn't happen again. The need and interest from parents and students is incredible, and with the support of the community, Arts Quincy will strive to meet this need.
In addition to the cake contest, there is a flower arrangement contest. For each contest, guests will receive tickets to vote for their favorite cake and flower arrangement. At the end of the event, winners will receive a gift certificate to one of the bakeries for a personalized cake or one of the flower arrangements.
The companies that will be participating in the cake decorating contest are Hy-Vee Bakery (Harrison), Krazy Cakes, The Yum Factory and Underbrinks Bakery. The flower pageant lineup includes County Market (24th Street), Holtschlag Florist, Hy-Vee (Harrison), The Flower Girl of Quincy and Wellman Florist and Greenhouse.
Brumbaugh Tree Service sponsors the Craft Corner, where children can make a special May Day souvenir pinwheel. Bergman Nurseries, Emerald City Jewelers and artist Jaycie Womack Spake donated items for the event's silent auction.