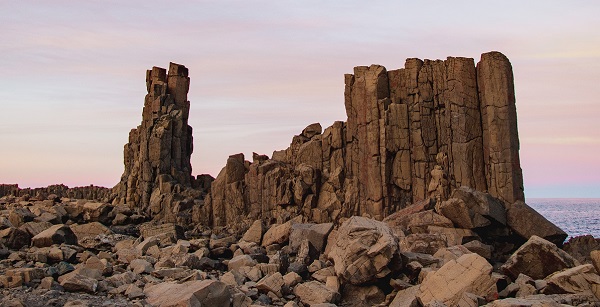 Paige Patterson's lawyer Mark Lanier seeks to influence SBC now
Hello and welcome back! As we move forward in the weekend's look at the Southern Baptist Convention (SBC) megacandal of abuse, I just wanted to mention this little side of the story. An extremely powerful voice from the SBC's recent past, Mark Lanier, attempted to influence the SBC Sexual Abuse Task Force. Today I just want to show you Mark Lanier's past with the SBC – and why he, more than anyone, perhaps knows how disastrous the truth can be for evildoers.
(Today this is a short overflow post, so Disqus doesn't pose a problem for commenters. Overflow posts are always Wonderland off topic.)
Everyone, Meet Mark Lanier.
In SBC terms, Mark Lanier is one of the powers behind the thrones of his greatest rulers. He works as a lawyer in Houston. He is also an extremely fervent member of the SBC. And he's all tangled up to his neck in the biggest and worst abuse scandals to rock the top echelons of the SBC.
To begin his story, however, I must first show you Paul Pressler.
Paul Pressler was a representative for the Texas House in the 1950s, as well as a Texas State Judge. He was also an absolutely crucial part of the so-called SBC Conservative resurgence.
Between the 1970s and 1990s, a trio of SBC leaders grew angry with the denomination's perceived movement towards women's rights. Those three were Paige Patterson, Adrian Rogers and Jerry Vines. They understood not only how to stop this movement, but also how to completely replace its egalitarian rulers with die-hard conservative wingers. Paul Pressler joined this effort early on, as seen here in an article about what these arrogant fools called their "battle for the Bible."
Al Mohler probably got his leadership position at Southern Baptist Theological Seminary because these great leaders recognized in him the essential quality of devotion they needed. He hasn't hesitated since by displaying that quality, either.
But Paul Pressler seems to have represented a different kind of utility. He helped them get stuff ended. His compatriots therefore ignored what has become the "worst kept secret in Houston" – The pleasure of Pressler abusing boys and young men who were allegedly chosen from "various church youth Bible study groups." Indeed, this is how he clung to the man who ultimately pursued him for it.
Mark Lanier, Out of the Shadows.
In 2017, a man accused Paul Pressler of assault and long-term abuse. Gareld Duane Rollins also accused Pressler's wife, Nancy, his legal partner, the church Pressler and the accuser both attended (First Baptist Church of Houston), Southwestern Baptist Theological Seminary, and in a coup de master, the president of the seminary, Paige Patterson. The accuser said all these other people and heads of institutions helped cover up Pressler's abuses.
In turn, Patterson hired Mark Lanier to represent him and his seminar.
The trial is still making its way through the court system. A few years ago a lower court dismissed the case, but Rollins won his appeal last March. It appears the lawsuit has grown to encompass the entire SBC as a denomination. (You can see the editorial staff here.)
I don't see any mention of Mark Lanier or Paige Patterson, so I think Lanier managed to get Patterson and the Seminary out of the case. The SBC itself has hired James P. Guenther, a Nashville-based lawyer, to represent his interests. Guenther himself is quite an interesting character; according to this comment To Wartburg watch, for decades, he has been a "benchmark lawyer" for the SBC. His 2005 statement about the "legal peril" that a successful abuse trial would represent for the SBC was premonitory.
Lately, it appears that Mark Lanier has turned to writing an apology. One of his books is called Christianity to the test: lawyer examines Christian faith. The opinion of this Christian gushes over it and Lanier himself, calling him "one of America's best trial lawyers" with "vast experience". The reviewer also notes that Paige Patterson provided one of the approvals for it – not to mention, of course, that Lanier had defended him in a lawsuit.
So here is Mark Lanier. And he recently offered the SBC his professional opinion on his current sexual abuse megacandal.
How Mark Lanier got there.
As the SBC gears up to try and avoid dealing with its megacandal of sexual abuse, its "Sexual Abuse Task Force" has hired Guidepost Solutions to help them. We talked about Guidepost before. We were not impressed, to say the least. Their work seems to give the SBC plausible deniability, more than anything else.
Mark Lanier sent a legal opinion to this Sexual Abuse Working Group regarding a suggestion made by Guidepost. He is not at all directly involved in the situation. Instead, the task force hired James P. Guenther (among others) to advise them.
At present, the task force is struggling with how to start investigating all this sexual abuse without putting the SBC in the same situation as the Catholic Church right now. Catholic churches are paying millions of dollars to countless victims, bankrupting entire dioceses – and the situation only seems to snowball the longer it lasts. The task force must find a way to investigate without opening the SBC to this risk.
The task force's biggest concern now is solicitor-client privilege. Guidepost wants them to drop it so they can provide the most comprehensive report possible to SBC leaders, denomination members and the general public. A lack of transparency investigation will potentially backfire on the SBC – and its leaders know it.
Thus, Mark Lanier provides an authoritative voice on accusations of serious sexual abuse (and cover up sexual abuse). I bet the SBC knows that too.
What Mark Lanier told the SBC.
In his legal opinion, Mark Lanier advised the SBC to be extremely careful about when and how it waives attorney-client privilege – and to be even more careful about what it decides exactly who deserves this action. He told them:
"Guidepost, as can best be understood, claimed that blind waiver was good practice here because couriers indicated they wanted full transparency and blind waiver of privilege is the only way to achieve transparency. total, "Lanier wrote. "… Litigation lawyers can always make strategic waivers if it is important to fairness or justice. However, this should never be done in a drastic way without the contribution of the litigator. " [Source]
A few years ago, SBC executives only thought about protecting themselves. Mark Lanier also knew how to advise them.
Today, self-preservation is still their first concern. And again, Mark Lanier knows exactly what's at stake. He knows exactly what could happen if the SBC doesn't get a big endorsement of its handling of its biggest scandal to date. What matters most to him, however, is protecting the leadership of the SBC and the denomination itself.
It's a serious red flag, by the way. When people serve the interests of the group, rather than the interests of the group of its members, it puts the defense of the group above anyone's safety and protection. This is when abuse becomes not only possible but inevitable. Everything this group needs at this time is a bad faith leader To infest its leadership ranks.
It's explosive stuff.
According to Kentucky today, a bunch of Executive Committee directors have already resigned following this discussion. They end their article:
According to SBC EC President Rolland Slade, "… a handful of directors have resigned [since the Sept. 21 meeting] and, if the board votes to waive the privilege, I would expect a handful of others to do the same. "

Slade was added as a signatory – instead of EC President Ronnie Floyd – on an updated letter of commitment issued by the working group. As the meeting nears, Slade asks all Southern Baptists to "… continue to pray for us as we strive for these decisions."
But I don't know why he added that last piece. I think it's just catch-all now.
In reality, no god has put the leaders of the SBC in this problem. And I doubt the gods care about the victims of their abuse or want to help anyone.
The time for the gods to act would have been before the SBC began to protect its leaders at the expense of the thousands of people injured by them. Better yet, they could have proved their usefulness by taking action before SBC leaders start abusing anyone.
FOLLOWING : We dive into the frenzied efforts of the SBC Abuse Task Force to avoid engaging in their megacandal. Until tomorrow!
---
Please support what I am doing!
Come join us on Facebook, Tumblr, and Twitter! (Also Instagram, where I mainly post pictures of cats, and Pinterest, where I sometimes post vintage recipes from my mom's old recipe box.)
Please also see our Graceful Atheist podcast interview!
If you like what you see, thank you for your support. Please consider becoming one of my monthly patrons via Patreon with roll for not believing for as little as $ 1 / month! My PayPal is [email protected] (it's an underscore in there) for ad hoc advice.
You can also support this blog at no additional cost to yourself by starting your shopping on Amazon with my affiliate link – and, of course, by liking and sharing my posts on social networks!
This blog exists thanks to the support of readers, and I love every part of it. Thank you.
This is an overflow post. If I notice that we are at 450 messages at 6pm my time on a day off, I will do my best to get us an overflow message so that we can continue our discussions more comfortably. Publication calendar for full articles: LSP / M, W, F, Su. The overflow messages are automatically adapted to the TO.