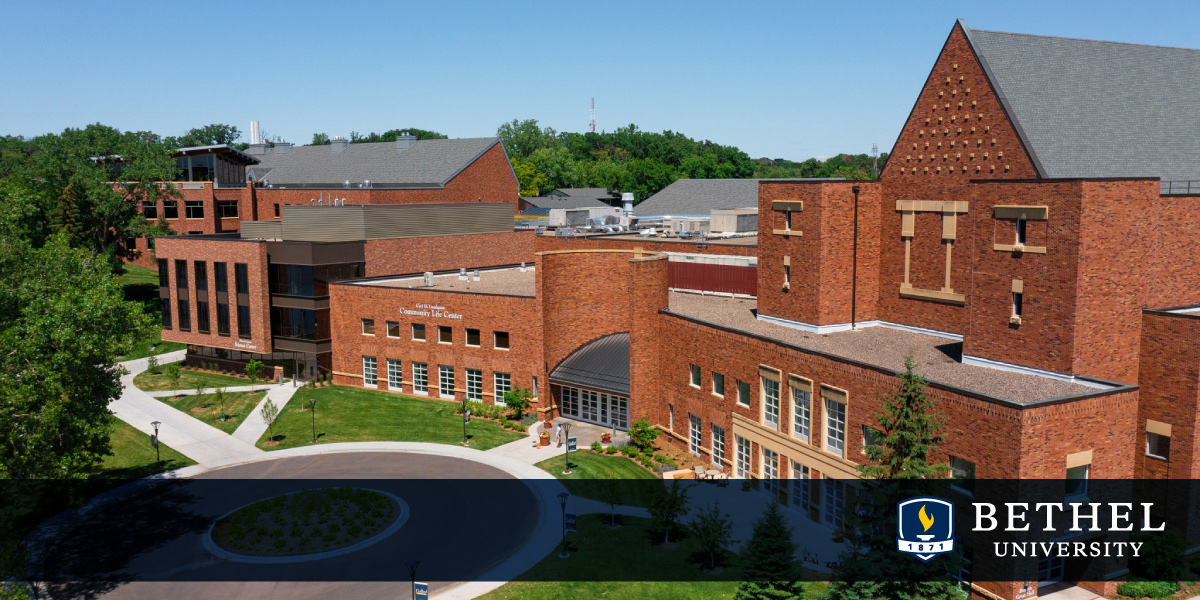 Q&A with Provost Robin Rylaarsdam
You were drawn to Bethel in part because of your transformative experience at a Christian liberal arts school. How has your own experience shaped you and your faith? How does this motivate your work today at Bethel?
My time at Northwestern College has given me permission and space to ask questions that don't have easy answers – especially for me questions about faith and science, but also questions about what I I was called to do with my life and how to live as a faithful Christian.
Whatever program a student chooses at Bethel, from an Associate of Arts to a Doctor of Ministry, I know they will combine an exceptional academic experience, an experience that stretches and challenges them in many ways, with new encounters with Jesus through people. who work here and through their classmates. The tough questions are different questions for different students, but we walk with each of them in an honest exploration of God's call on us and our responsibility to be effective in answering the call.
You have been at Bethel for just over a year. What did you learn about Bethel during this time?
I am always struck by the deep and impactful prayer life of this place, both of individuals and of us as a community. It was wonderful to learn about the wide range of excellent programs we offer and to hear the specifics of faculty scholarship, from subatomic particles to biblical scholarship to studio art. , and more. I also learned that broomball is a serious sport.
What work are you most proud of in your freshman year?
It's a bit counter-cultural here to talk about something I'm proud of! How about this: We ended last year cheering on Team COVID, and we came together as a whole community to start the academic year with worship and a message from President Ross Allen. I am happy that we are adding to the rich traditions here with some community gatherings that reflect and celebrate the work to which we are all called.
You grew up in a Christian home and then studied and taught science. For you, why was it so important to integrate your faith into your learning? Why is it so important to Bethel to weave faith into science and into all of our areas of study?
I grew up in a time when the denomination I belonged to had major arguments about the role of women in the church as well as cosmology, geologic time, etc. The denominational college was taking a lot of heat to educate rather than provide the only right answer. And Christian responses to both the role of women and how to read God's common revelation in the natural world really depended on the principles of interpreting Scripture. In a time of open, passionate and frankly sometimes ugly discussions within churches, I wanted to find a way to explore these questions in a calmer and more respectful way. I somehow felt that the truth of God could be learned and that respectful listening would take us further than heated debates and clever arguments. So I myself took a more contemplative approach – lots of reading, more one-on-one conversations with professors. Some of these things seem so familiar to the world and to the churches we live in today. All truth is God's truth, and at the same time discovering and discerning truth is not always easy – we do best living in the irenic tradition that has been Bethel's past and keeping fellowship with our sisters and brothers in Christ, even if we are holding different positions on a subject. What we know we share—the grace of Jesus extended to all of us while we were still sinners—is far greater than the various endpoints reached as each of us finite humans grapple with difficult questions.