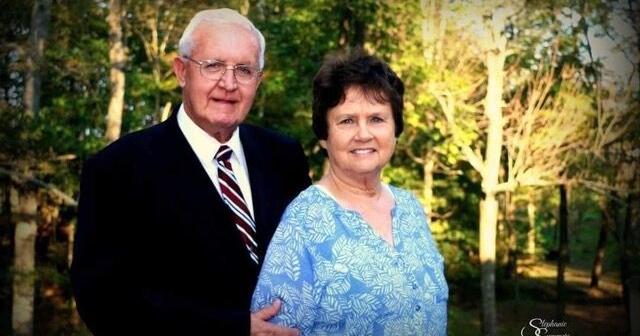 Reverend Lynn Summers Retires From Full-Time Ministry | Community
CIRCLEVILLE — The Reverend Lynn Summers married 282 couples and buried 362 people during his 59½ years of ministry. He brought countless people to the Lord and saw young people grow up and bring their children and grandchildren to church.
"It makes me feel good when I see that," said Summers, who began his ministry in 1963 after feeling God was calling him to be a preacher. His grandfather was a pastor and he felt from an early age that he would become a pastor one day.
The call came to the Laurelville Church of God when that church was looking for a pastor. Summers and his wife, Judy, attended this church and was asked to preach on a Sunday morning.
"My first sermon was about 'Why?' from an article I read about a student taking a psychology test with a question about it: why? explained Summers.
"Everyone except one student was trying to find an answer and find something to write about. This student slept the entire hour and had only written two words on his test sheet. His response was 'Why not?' He was the only one to pass the test! So my first sermon was on why not go ahead and become a Christian.
"There were five people on the board looking for their next pastor and in one meeting another pastor pointed at me and said, 'There's your pastor, right there,'" said Summers.
"I had to take some tests and was ordained while I was pastoring there. I was recommended to Anderson, Indiana and it all worked out and I was ordained two years after I started preaching Summers pastored that church for 22 and a half years.
A brief stint at a church in Pennsylvania came after Summers felt it was time for a change. The Church of God, he and his wife Judy ministered to grow from 250 people to over 500 that year.
After returning to Ohio, Summers and Judy visited a Church of God congregation forming in Tarlton and asked Summers to consider pastoring them.
"Well, I've been here 37 years. But it is a difficult time in our culture today to build a congregation. I think it came with our age. You will find that the age of the pastor will attract this age group, so the older the pastor gets, the older the majority of people will get.
Judy served with Summers and was the church secretary for 30 years.
"It's been fun, a lot of challenges, but we've met a lot of nice people and seen a lot of answered prayers."
When asked what he would do in his free time, Summers said with a chuckle, "whatever Judy says." He will make himself available to fill pulpits during the holidays and will still perform weddings and funerals.
Summers has pastored only three churches in his 59½ years and has hosted revivals near and far, and he considers it all a great honor.
Summers believes his legacy is the souls he led to Christ.
"I think the impact I've had is showing them that we love them, care for them and have compassion for them. It's been a joy. This particular congregation has been very fun.
"I hope I did something to give them confidence in the Lord and gave them something to hold on to."