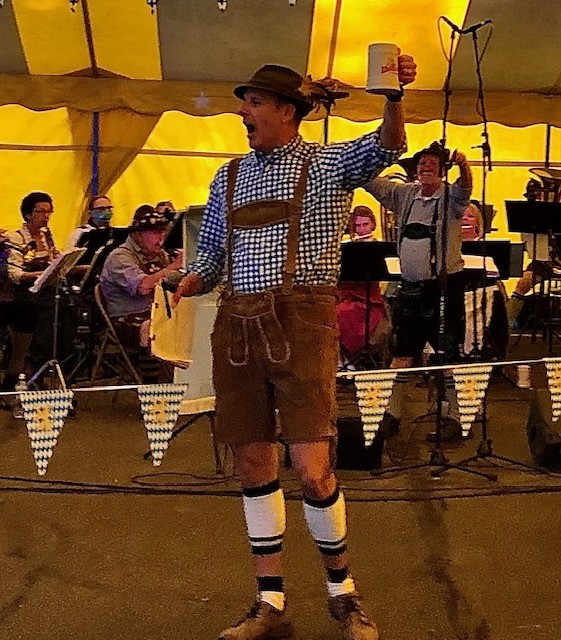 Rocktoberfest brings fun, games in support of Catholic school
by Léanne Loy
Many people gathered to enjoy the German-style festivities on September 25 at Rocktoberfest in St. Joseph. It was not uncommon to see men wearing their traditional lederhosen while women donned their dirndls. The crowd was lively as the Bavarian Musikmeisters kept the music going.
Screams of "Ziggy Zaggy, Ziggy Zaggy. Oi oi oi "could be heard from blocks away. And all for the benefit of St. Joseph Catholic School, its biggest fundraiser of the year.
"This is the third year that we have hosted the event," said event coordinator Matt Beirne. "We were all set to do it last year, but Covid has struck. "
Thanks to the event's many sponsors who help cover the cost of tables, food and the insanely massive tent, 100 percent of the proceeds go straight to the school.
It would have been a shame to miss the stein outfit contest. Both men and women stood up to test their skills in holding large glass mugs filled with water, of course, as spills are inevitable.
"We don't want to waste beer," Beirne said.
The crowd cheered as the contestants took their places for their shot at this most prestigious title. Many have tried, but only one woman and one man have come out on top. Jill Eickhoff and Jacob Frame were the first winners of the evening, an honor to be proud of.
Plans for next year's event are already underway. They hope to have it again at the end of September, so if you missed it this year, you still have a chance to be part of the fun next fall.
photo by Léanne Loy
Jill Eickhoff and Jacob Frame were the winners of the inaugural stein outfit contest at Rocktoberfest on September 25th.