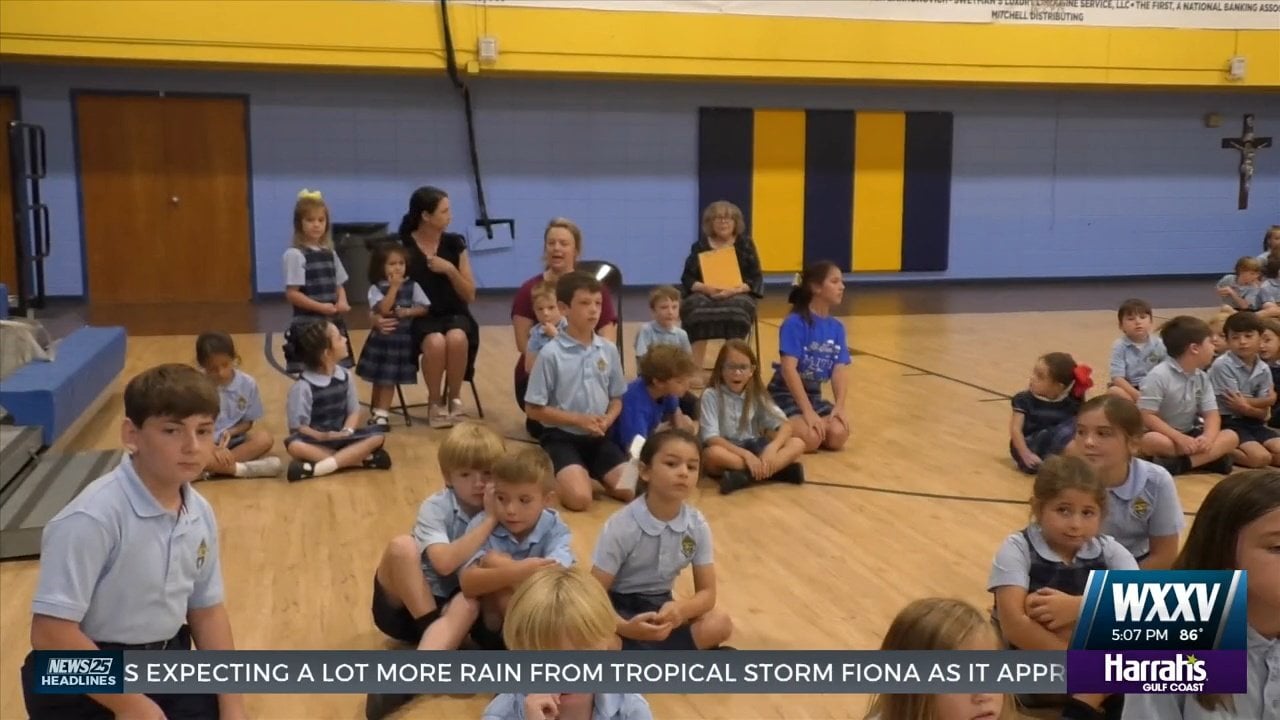 St. James Catholic School Holds Cheer Rally to Celebrate Faith Families
Students at St. James Catholic School have divided into ten houses of faith to develop a deeper relationship with their friends, faith coaches and God.
St. James introduced a new concept that celebrates "fruits of the spirit" through what they call Faith Families at a school pep rally.
Principal Jennifer Broadus and faculty try to provide different activities each month to help students feel like family at school and have new friends to walk in faith with throughout the year school. "A few years ago we started our Faith-Family to make sure every student had an advocate other than their teacher and that evolved over the years. So now its Faith-Families where students are placed in the house in groups.
Since the school has children who come from many different faith dominions, the school tries to develop the students as good disciples of Jesus. Religious Coordinator Diana Holder said, "It's wonderful. It impacts children when we practice the fruits of the spirit, it reflects in their after school activities, in their homes. Our children are the best evangelists.
Not only did the students have a blast, but they also held a contest to see who was the strongest to receive the banana. "We used the banana, the piece of fruit, as a fruit of the spirit, so that each group had a turn to earn the banana throughout the school year and they signed their name on it."
Each group has a chance to bring glory to their house by trying to win the banana in their next selected competition.