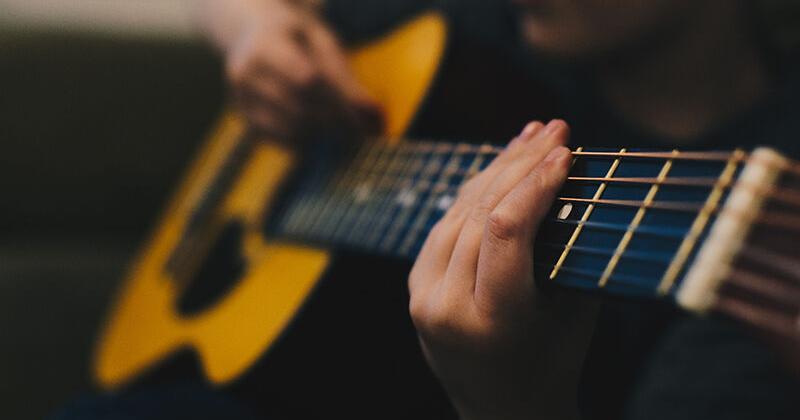 Student Camp Goal Is To Train Tomorrow's Worship Leaders | Baptist life
LOUISVILLE, Ky. (KT) – Worship leaders at Baptist churches in Kentucky are in high demand, and that's part of the impetus behind Kentucky's first student worship camp the first week of July.
"We need to train church musicians and church worship leaders," said KBC music and worship consultant Jason "Bubba" Stewart. "In all fields, there are hundreds of vacancies, full-time and part-time. There's a new generation coming and these seventh to 12and students play instruments, play in youth groups and we need to plug in and multiply them over the next few years to fight the great leadership chasm that is needed.
Stewart said the experience of those who attend the camp will resonate for years. It will be held at Southern Baptist Theological Seminary through Boyce Bible College with instruction not only with musical skills but also with learning theology.
The idea, he said, is that if young people make this camp a regular part of their training, they will be more than ready to enter church worship with a strong background.
This camp replaces the former Kentucky Baptist All-State Choir which has been dark for the past two years due to COVID-19.
"We're building on our All-State model," he said. "We are going to invest in them, give them a good solid theological foundation and send them back to the churches to serve. We need to fill the pipeline with leaders.
Many churches moved away from choirs in favor of worship teams, and youth and children's choirs began to disappear with them, Stewart said. However, worship music remains an essential part of church services.
"I can't express how important it is to identify and invest in the next generation of worship leaders," Stewart said. "If we do nothing, we will wake up one day without leadership."
That's where Stewart said it's important for Baptist ministers in Kentucky to identify these young people and encourage them to attend the student camp scheduled for July 4-8. The cost is $200, including room, board and a t-shirt. Students involved in any type of music – vocals, rhythm team instruments like drums, guitar, and keyboard or brass instruments. All are welcome to attend and receive instruction from some of the Boyce instructors and others.
"They get a solid, solid instruction both musically and theologically," Stewart said. "I will play to our strengths. Most churches have students involved in music.
Stewart said 1 of 6 churches in Kentucky don't have a pianist, let alone someone who can play the organ. Southwest Texas Seminary is the only Baptist seminary in the South that has a technical school of music. Other seminaries fall under other schools, he said.
It is important to pay more attention to worship music and to those who will lead it in the future.
"I listen to the needs of KBC churches and we need worship leaders," Stewart said.