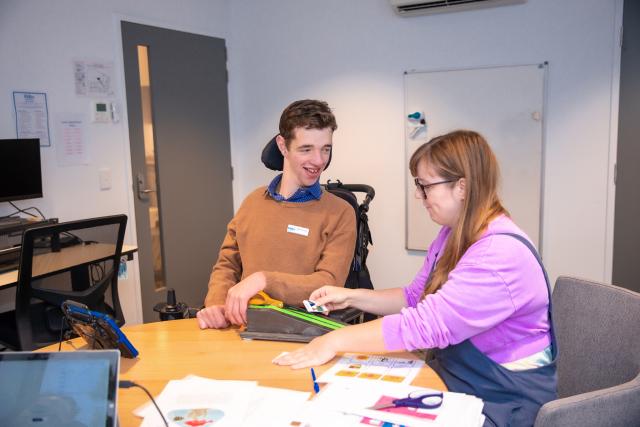 The scholarship helps young people achieve their goals
The non-profit organization Geelong Kids+ has announced a new scholarship scheme to support and encourage young people with disabilities to pursue health-related tertiary qualifications.
Kids+, which provides paramedical health services to families and young people with disabilities such as cerebral palsy, has announced that scholarships will be open to current and former clients seeking a bachelor's degree, diploma or certificate.
Successful applicants will receive up to $2,500 per year for up to four years and will be matched with a Kids+ mentor.
Kids+ CEO Shaun Cannon said support service workers who have lived with a disability bring important experiences and perspectives to the workplace.
"Allied health and disability support services are best delivered when led by participants and their families," Cannon said.
"An extension of this is to have a much higher number of allied health professionals in the field with lived experience of disability."
Mr Cannon said promoting work opportunities for young people was an important new service Kids+ can now provide, and he thanked the scholarship program's financial backers, including top contributor Burke Britton Financial Partners.
"Kids+ is committed to creating opportunities for the young people we work with," he said.
"Our hope is that the scholarship program can act as a small incentive and source of encouragement for Kids+ participants to consider a career in the wonderful world of paramedics.
"We are very grateful for the community support we have received in making this scholarship program available."
For more information on the Kids+ scholarship program, go to kidsplus.org.au/scholarship.