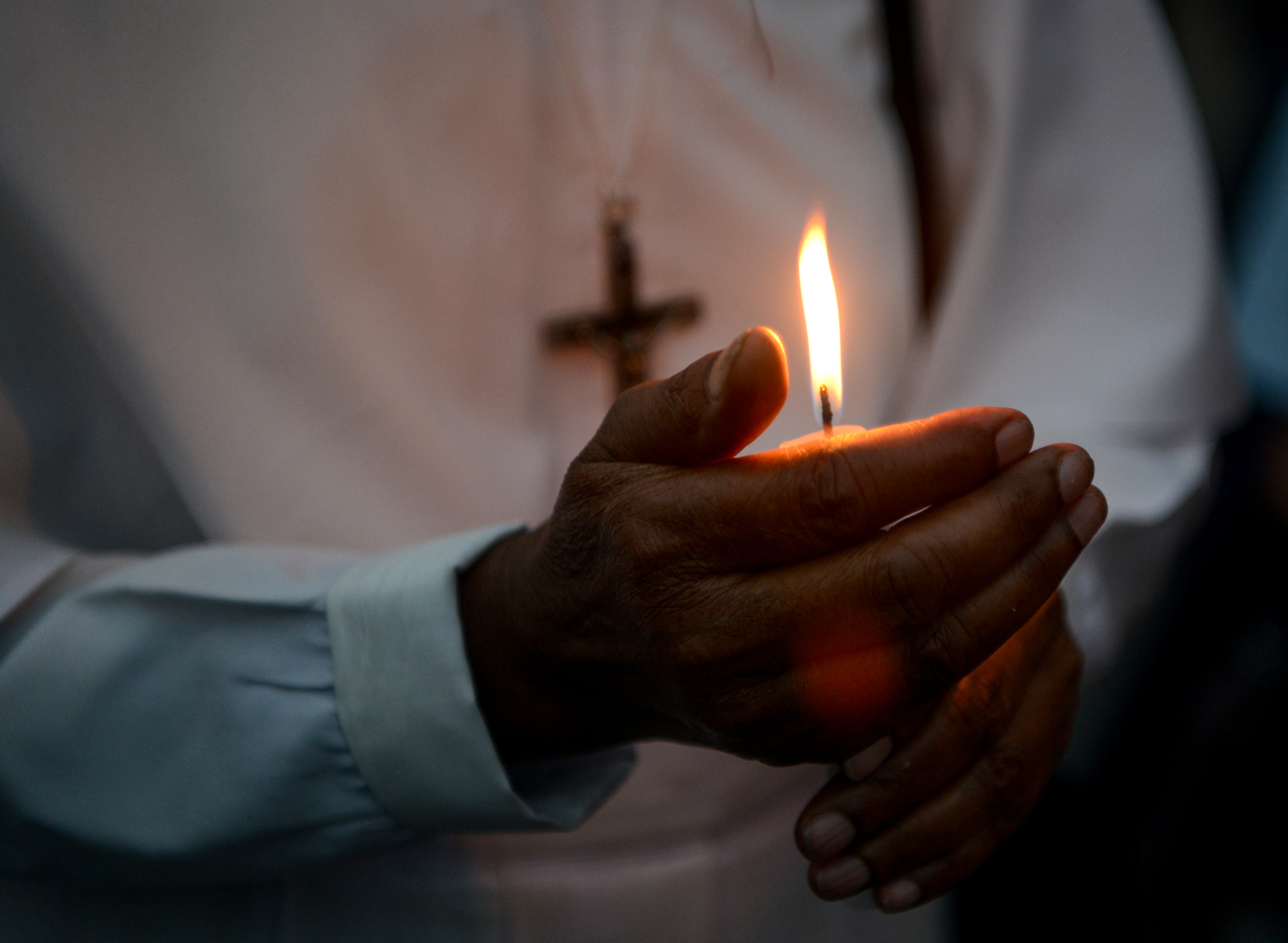 This is why it is so dangerous to be a Christian in India
Hindu extremist mobs regularly attack Christians for violating "anti-conversion" laws.
On Christmas Day, the Indian government announced that it had refused to renew the foreign funding license for Mother Teresa's Missionaries of Charity. This move endangers the very existence of the charity that has cared for so many of the "poorest of the poor" in India.
Since the announcement, the sisters have had to ration the food and items they regularly provide to 600 people at their motherhouse and orphanage, according to an Angelus News report. The sisters have appealed the denial of their license and continue with their daily prayer routine. and service.
The Indian Home Office's denial of their request was based on "negative reports" that the nuns were engaged in converting Hindus to Christianity – accusations the nuns deny.
Rise of Hindu nationalism
The Indian government's move was just the most recent incident of intensified persecution against Christians that began when Prime Minister Narendra Modi and his Bharatiya Janata Party (BJP) came to power in 2014.
While the Constitution of the Republic of India guarantees religious freedom, Christians, who represent only 4.9% of the population, find this freedom openly violated. Open Doors, an organization that monitors persecutions against Christians around the world, now ranks India as the tenth most dangerous country for Christians.
Systematic program of persecution against Christians
According to Aid to the Church in Need of Religious Freedom in 2021 report, the persecution of Christians in India is unfolding in several different ways.
First, as in the case of the Missionaries of Charity, the Indian government is freeze bank accounts different organizations in accordance with the Foreign Currency Regulation Act (FCRA).
In 2020, the government used the FCRA to revoke the foreign currency licenses of four Protestant charities and one Catholic organization, the Don Bosco Tribal Development Society.
Second, Christians face religious persecution in India because of anti-conversion legislation. In eight of the 28 Indian states, laws exist to restrict the activities of individuals and groups engaged in converting people to Christianity by "forcible" or "fraudulent" means: including "incitement" and "l 'attraction'.
In Madhya Pradesh, for example, the government has put in place an anti-conversion law that provides for 10 years in prison if someone converts to a religion other than Hinduism. Since the law came into effect, more than a dozen Christians, including priests, have been jailed, according to a report from Aid to the Church in Need.
And third, human rights organizations have recorded numerous incidents in which crowds of Hindu extremists committed acts of self-defense justice against Christians who, according to them, are guilty of attempting to forcibly convert Hindus to their faith.
According to a United Christian Forum report, 2021 was "the most violent year" for Christians in India, who have suffered at least 486 violent incidents of Christian persecution.
The report found that most of the incidents were committed by Hindu mobs who "criminally threaten, physically assault people in prayer, before handing them over to the police on allegations of forced conversions."
Crowds act with impunity and without fear of arrest. According to the UCF report, police registered formal complaints in only 34 of 486 cases of violence against Christians.
Documented incidents of persecution
A recent report compiled by three human rights watch groups documented numerous incidents of violence against Christians. Here are some of the many incidents recorded:
October 12, 2021: Extremism targeted two nuns in Mau. At a bus stop, a mob of vigilantes dragged a dozen Christians, including two nuns, to a police station.
October 10, 2021: Crowds attack Christians in Mau. Police have taken several people into custody after receiving complaints from a right-wing Hindutva group that they were converting people to Christianity. The crowd interrupted a prayer service and forced the group of Christians, including a priest, to go to the police station.
June 25, 2021: In Gonda, a number of Christians participating in a religious rally were arrested by the police.
March 22, 2021: In Kerala, a Protestant pastor was arrested while attending a prayer meeting.
March 14, 2021: In Agra, a Protestant pastor was arrested while preaching at a religious gathering.
January 3, 2021: A mob attacked a group of around 25 Christians gathered at a house in Uttar Pradesh. Some suffered serious injuries, including broken hands. The crowd then summoned the police, who took the pastor and three Christians into custody.
January 27, 2021: Religious extremists broke into a church meeting in Kanpur, then called the police who took the pastor into custody on charges of forced conversion.
October 3, 2020: More than 200 people are said to have broken into a church in Roorkee (Uttarakhand), ransacked the premises and attacked people gathered on Sunday to pray.
Invitation to Pope Francis
Prime Minister Modi, after meeting Pope Francis at the Vatican on October 30, announced on Twitter that he had invited the Holy Father to visit India. The Pope accepted his invitation for what would be a Pope's first visit to the country since John Paul II visited in 1999.
In 2016, Pope Francis said he was "almost certain" he would visit India and Bangladesh the following year, but media reports said India's Catholic Church leaders were unsuccessful. to convince Modi to invite him.