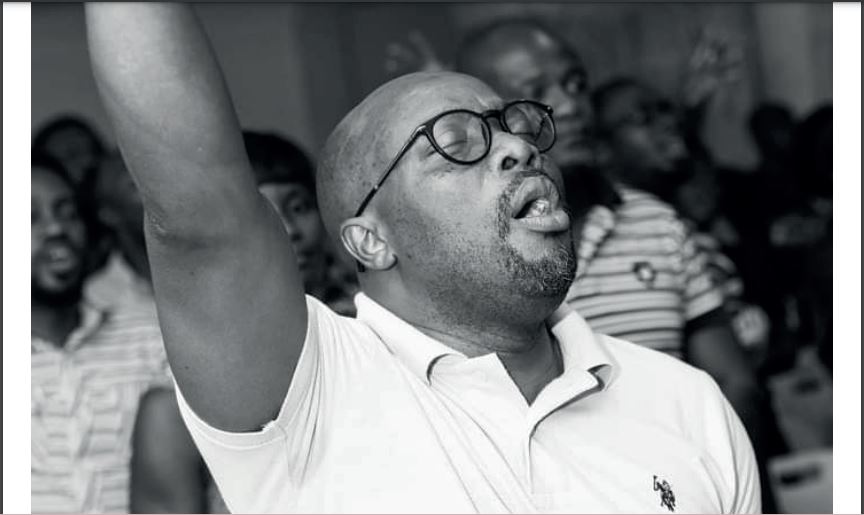 Throughout my ministry, Elvis Kwashie has been one of the best church secretaries I have met – Pastor
The leader of the Church of Pentecost in Mataheko district has praised the late Joy Brands general manager of the multimedia group, Elvis Kwashie, as one who dedicated his life to the service of God and humanity.
Reverend Johnny Blantyne, in a sermon at Saturday's funeral, said the late Kwashie was a studious Christian who took God's work seriously.
Considering his responsibilities at work, the cleric applauded the late reporter for his punctuality and dedication to church activities.
"Koku was our district secretary and throughout my ministry he is one of the best secretaries we have had.
"Looking at his work schedule and the workload that was on him, he did everything perfectly. He was so reliable. You needed him and he was there," he said.
He added: "Sometimes in the afternoon I'll call him, 'Elvis, I know you're hot but we have to do this. He will say 'Dad, wait for me.' Within 30 minutes he will send it to me. All correspondence is written by him.
According to him, the news of Mr Kwashie's death was both unexpected and shocking.
"These are the things of God. The fact is that everyone is going to die, you cannot escape it," he added.
Considering this, Reverend Blantyne further preached that living humans should practice humility.
He urged everyone to emulate the late Manger's exemplary lifestyle.
"Today as we attend the funeral of our eldest brother, our beloved, I want to present two things to you and ask you to choose one; life and death."
About Elvis Kwashie
Elvis Kwashie was a seasoned professional with over two decades of experience in news media and communications (print, online, radio and television).
Prior to joining the group in 2010 as Editor, Elvis worked with Metropolitan Life Insurance Ghana as Marketing and Corporate Communications Manager.
Prior to that, he worked primarily as a journalist for Multimedia Group Limited, Network Herald and Groove FM.
He had a wealth of experience in recruiting, preparing, coaching and supervising journalists and correspondents across the country. His strong leadership has earned him numerous awards from journalists.
Mr. Kwashie holds a certificate in multimedia and online journalism from the International Institute of Journalism in Berlin, Germany, a certificate in public relations, marketing and advertising and a diploma in journalism from the Institute Ghanaian journalist.
While at MGL, he took leadership courses at Harvard University in the United States.
The veteran media professional passed away in the last hours of Tuesday, December 28, 2021, after a short illness at the University of Ghana Medical Center (UGMC).