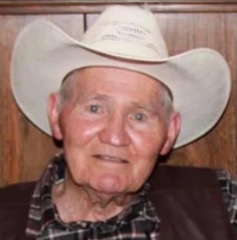 Varnell, Wallace Alden (Cleveland) – Chattanoogan.com
Rev. Dr. Wallace Alden Varnell, current pastor and founder of Cleveland Cowboy Church, went to meet his Lord and Savior on July 14, 2022 after a short illness. He has been pastoring the Cowboy Church for 14 years.
Affectionately known as "Pastor Wally" or "Brother Wally", this gentle, unassuming man was a well-known minister and servant of the Lord for decades, having served as minister of music, assistant pastor, and then pastor of the Baptist Church of Calvary before serving. the stewardship needs of churches across the country.
While at Calvary Baptist Church, he was a pioneer of the Christian schools movement of the 1970s, with the church helping lead the fight for Christian education in the state, as well as starting the first school integrated faculty Christian in Cleveland. He pioneered the development of a bus ministry that carried more than 132,000 passengers to the church over a 10-year period and the church led the Southern Baptist Convention in baptisms and church growth. church by membership with over 100 baptisms in a single year. He also earned a doctorate from Florida Bible College and released a solo album of gospel songs as a fundraiser for the Women's Missionary Union.
The Lord changed his ministry, and Wally began doing stewardship development in churches across the country—first with Cargill and Associates—then founding his own company, Stewardship Development Ministries. Most recently, Wally served as pastor of New Horizons Baptist Church and Cleveland Cowboy Church. He has played guitar at the Cowboy Gospel Jubilee every Friday night since its inception in 2010.
Wally met the love of his life, Betty Jane Hullander of Apison, at the Avondale Community Center in Chattanooga and the couple were married for nearly 62 years until her death in 2015. Together they enjoyed attending at fairs, musical events and other places of all kinds. but mostly quilt shows, as Betty was an accomplished quilter and had her own quilt shop.

Wally was a talented guitarist in the style of Merle Travis. As a youth, he was part of the Air Force Air Traffic Control program stationed in Wichita Falls, Texas, where he picked and sang on the base radio station every Saturday. Locally, he performed with The Country Boys Band on local shows and radio. Wally was also an avid fastpitch softball third baseman and later coached church league slo-pitch softball teams.
Wally is survived by four adult children, Elaine (Tommy) Caldwell of Cleveland and Darlene Poteet widow of the late Steve Poteet of Cleveland, as well as two sons, Larry Varnell of Chattanooga and Don (Freda Johnson) Varnell of Ooltewah, as well as eleven grandchildren and 20 great-grandchildren.
Wally was predeceased by his parents, Ralph A. Varnell and Rilla Mae (Miller) (Varnell) Wotring, both of Chattanooga, and by two siblings, his sister, Sue (Varnell) (Brewer) Daniel, and his brother, Lee Roy Varnell both of Florida.
A Celebration of Life service will be held at the Cleveland Cowboy Church, 3040 Blythe Rd. SE, in the Dockery community, Thursday, July 21 at 7 p.m., with Reverend Phil Taylor and Reverend Mark Deakins officiating. Greg McDougal and John Bleasdale will provide the music. The family will receive friends from 6 to 7 p.m. at the church. Memorials may be made at the Cleveland Cowboy Church.