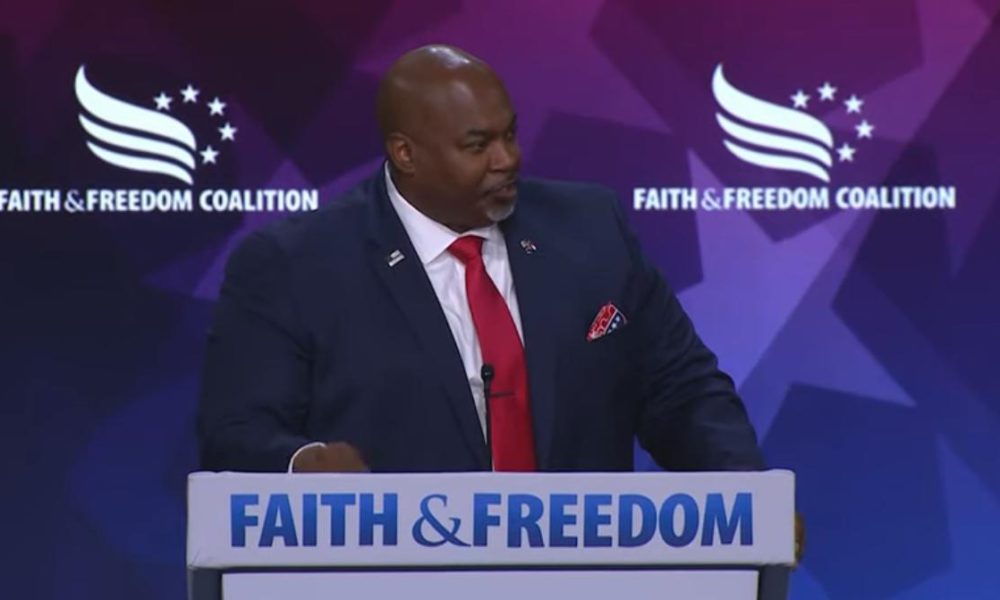 White House Says NC Lieutenant Governor's Remarks Disgusting
CHARLOTTE – An investigative reporter for the Charlotte Observer newspaper in North Carolina discovered that more than $ 2.6 million in public funds had been allocated to 20 private schools, five of which had discriminatory LGBTQ + policies.
Devna Bose, who reports for The Charlotte Observer where she focuses on underserved and underreported communities including the poor, minorities, immigrants and those who identify as LGBTQ, chronicled earlier this month – this is the amount spent on the Government's Opportunity Scholarships program.
In Mecklenburg County, where Charlotte is located, The Observer found that five private religious schools received a total of $ 749,822 in scholarships during the 2020-2021 school year, while also reporting policies discriminatory against LGBTQ + students and employees. Administrators from the five schools did not respond to requests for comment from observers.
Highlighting one particular school, Covenant Day School, The Observer reported that Covenant Day "received $ 116,882 in taxpayer dollars through the scholarship program during the 2020-2021 school year."
According to the newspaper, the school textbook states; "God opposes the confusion of man as woman and woman as man. The manual also says "that individuals must live according to their biological sex."
The Observer notes that North Carolina's Opportunity Scholarships program allows middle- and low-income families to apply for school vouchers to offset tuition at private schools.
Covenant Day School alumni speak out. Observer multimedia reporter Robert Willett interviewed Matthew Blong, a Covenant Day School alumnus and member of the LGBTQ + community in Charlotte / Mecklenburg:
Students, alumni and former professors opposed to the policies of Covenant Day are documenting their experiences with homophobia at school via a newly created Instagram account managed by a former student of the school, the Observer reported.
Public schools, which must comply with Title IX of the Federal Civil Rights Act, are not allowed to maintain discriminatory practices. The exception for private schools that can receive federal funds passed through the state is a religious one. These schools are exempt "insofar as the application of Title IX would be incompatible with the religious principles of the organization".
In the past school year, nearly 70 percent of students in North Carolina private schools were enrolled in religious schools, according to data from the North Carolina Department of Administration. A 2017 Huffington Post analysis found that about 75% of benchmark schools across the country are religious, usually Christian.
The Observer has documented numerous instances of discriminatory practices statewide. Being an openly LGBTQ student in Jacksonville, NC, this is grounds for "immediate withdrawal" if students at Jacksonville Christian Academy identify as LGBTQ + or "otherwise immoral."
"Homosexual or transgender conduct… is not compatible with employment or registration," its 2019 textbook read. The school received $ 459,009 in state dollars over the course of the year. following school year, the Observer reported.
The Observer reported that some parents, with support from the North Carolina Association of Educators and the National Education Association, "filed a lawsuit in Wake County last year seeking to stop the use of school funds. State on Vouchers The lawsuit claims the program is unconstitutional, in part because it provides funds to schools that discriminate on the basis of religious grounds.
Currently in North Carolina, private denominational schools are legally permitted to maintain discriminatory practices and standards regarding sexual orientation and gender identity, even if they receive public funding for education.